Here at Laney Amplification, we have quite the reputation for attracting the very best Musicians to our artist roster, or as we refer to it, our artist family.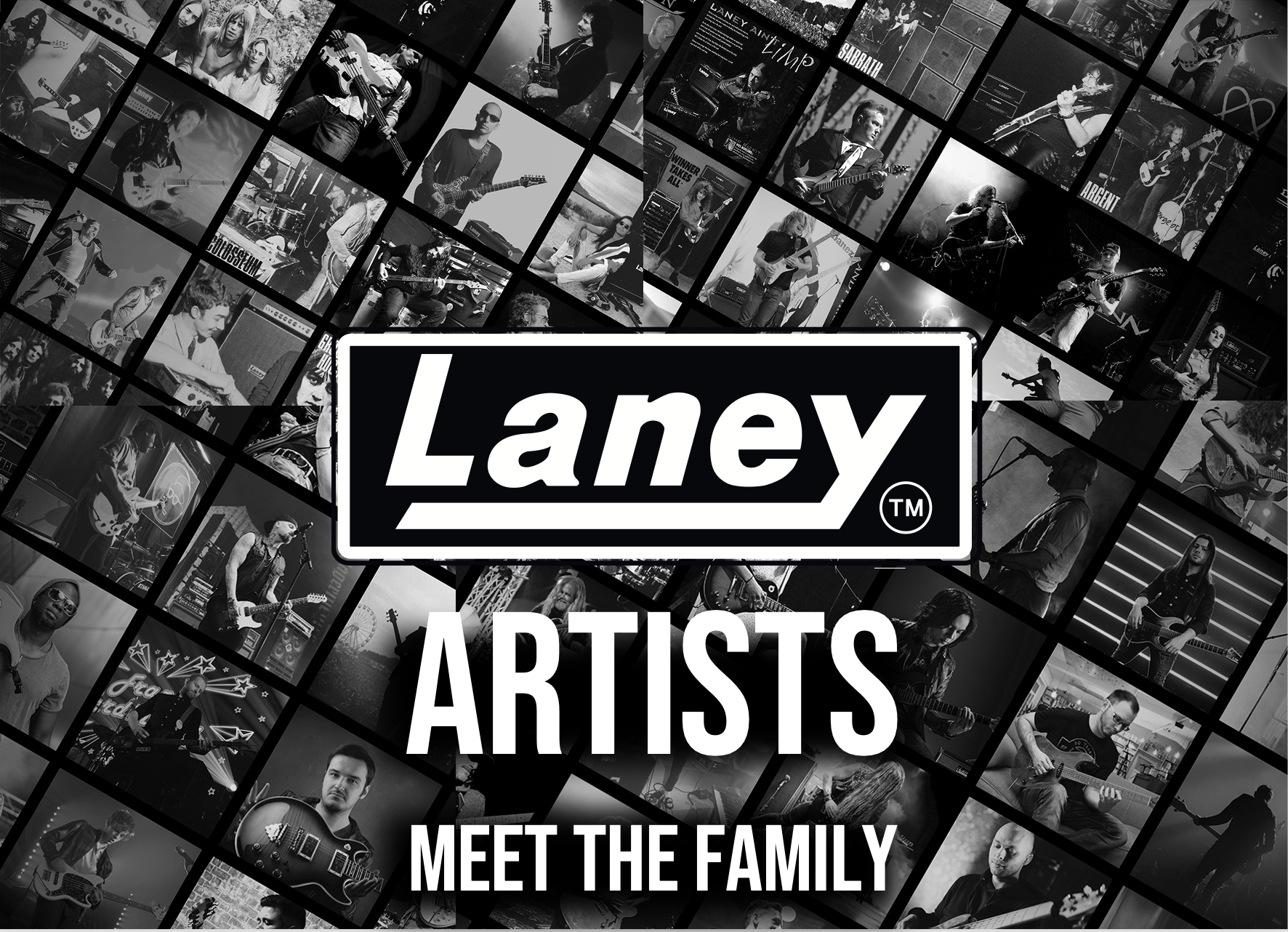 Our beloved Tony Iommi is just one of the superstars who have been part of our enviable line up over the years. Here are some other names you may be familiar with…
Joe Satriani, Paul Gilbert, Frank Gambale, Glenn Hughes, Ace Frehley and Paul Stanley (KISS), Vinnie Moore, Richie Kotzen, Herman Li (Dragonforce), Wes Borland (Limp Bizkit) and Razorlight to name a mere handful!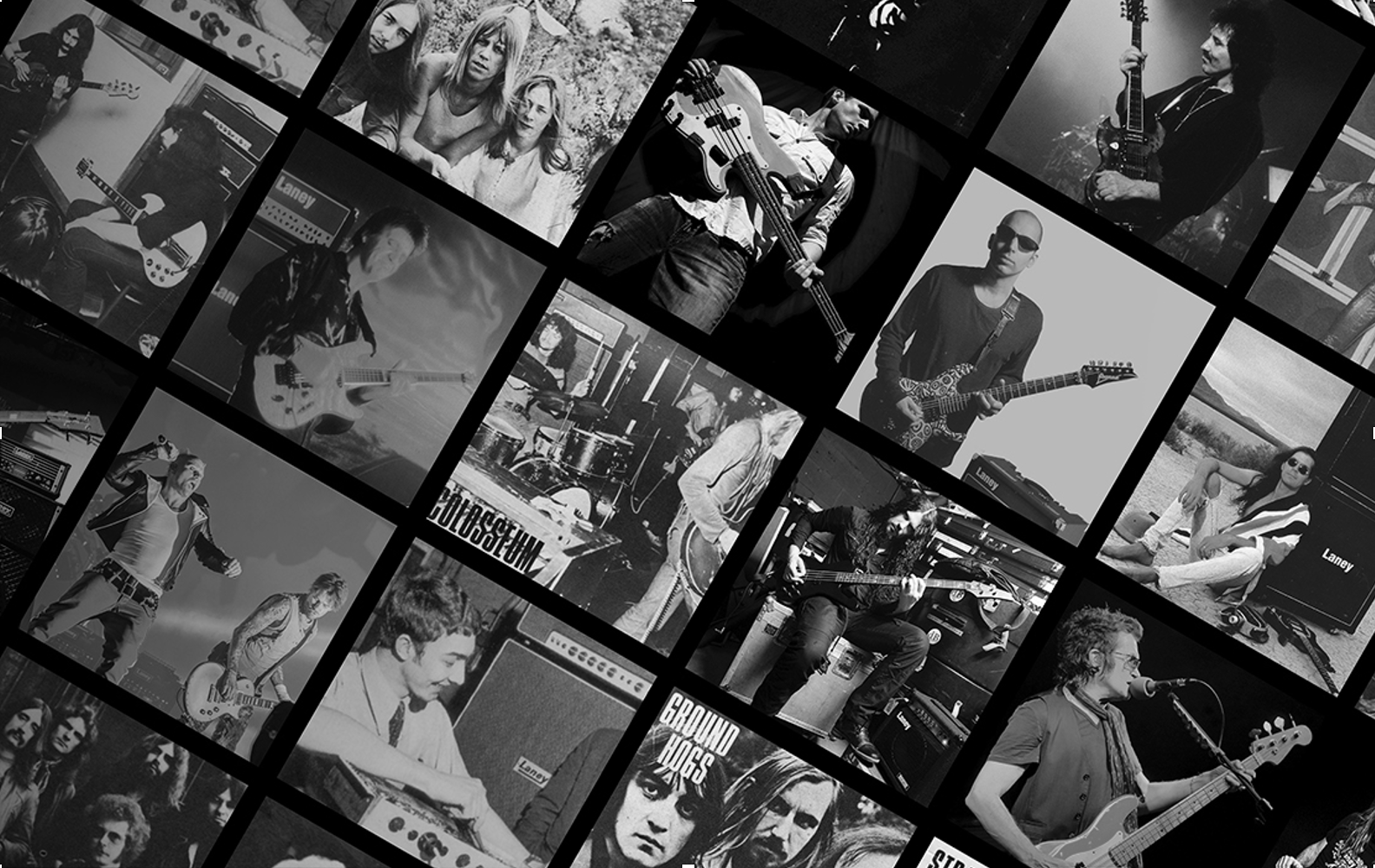 (pictured Joe Satriani, Frank Gambale, The Prodigy, Lyndon Laney, Paul Gilbert, Glenn Hughes, Black Sabbath, Colosseum, Ground hogs)
We are proud to say that we have some of the most talented and versatile guitarists, bass players and singer-songwriters in our family, covering an enormous range of genres. Jazz, Metal, Blues, Funk, Country, Rock, RnB and everything in between.
In addition to taking good care of our artists -like a family should – one of the main reasons superstars like Tony Iommi, Justin Hawkins, Lari Basilio and Killswitch Engage work with us is that we design and engineer some of the industry's most intriguing, versatile, genre spanning and reliable amplifier products.
Whether that's our hugely successful, low wattage CUB-SUPER range as used by…
Lari Basilio, Monica Valli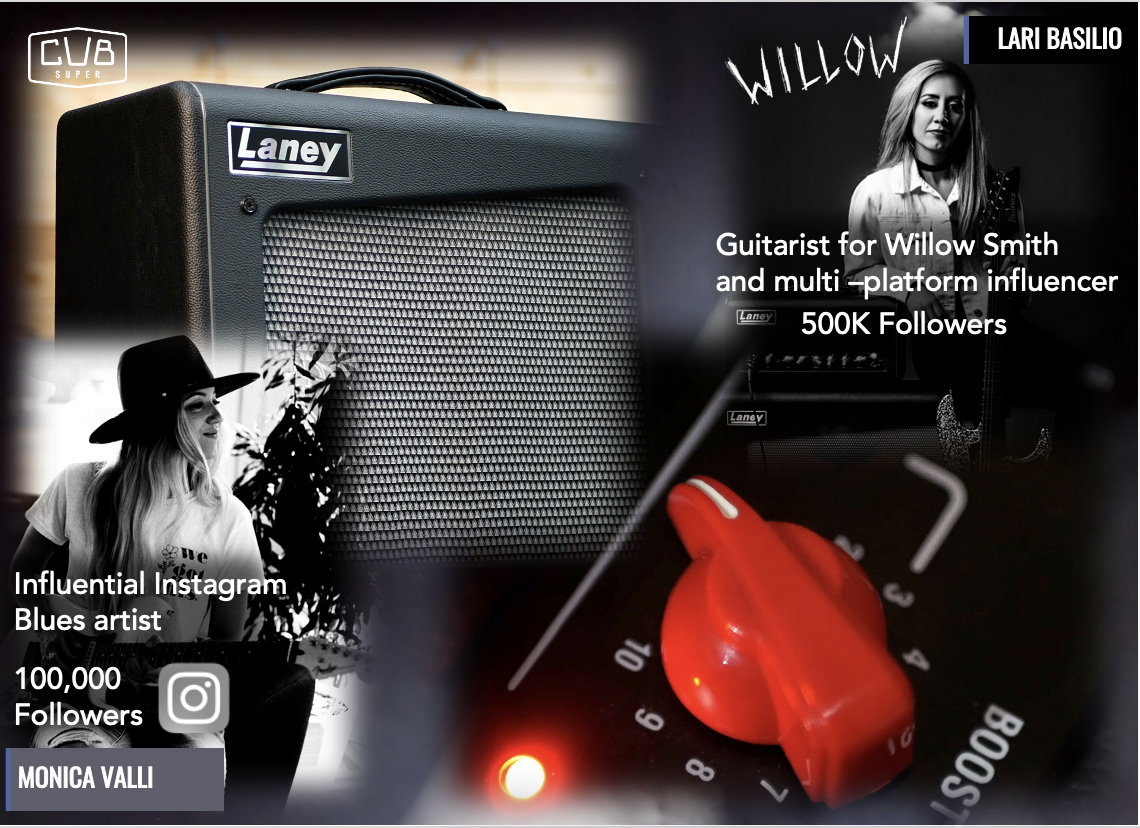 Marcia Richards, Luca Mantovanelli
Jenny Clifford, Dan Smith

Kalie Shorr, Sam Bell and many others.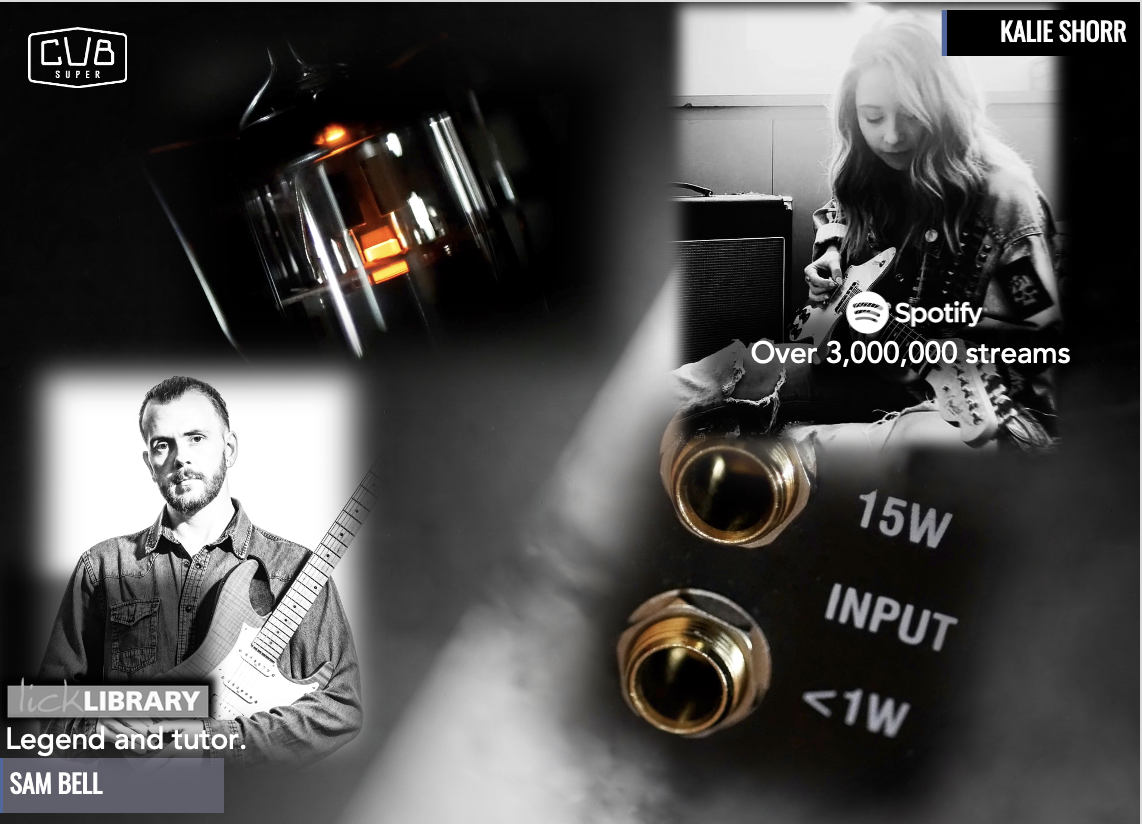 Our revered and boutique LIONHEART range as used by…
Tom Quayle, Cory Wong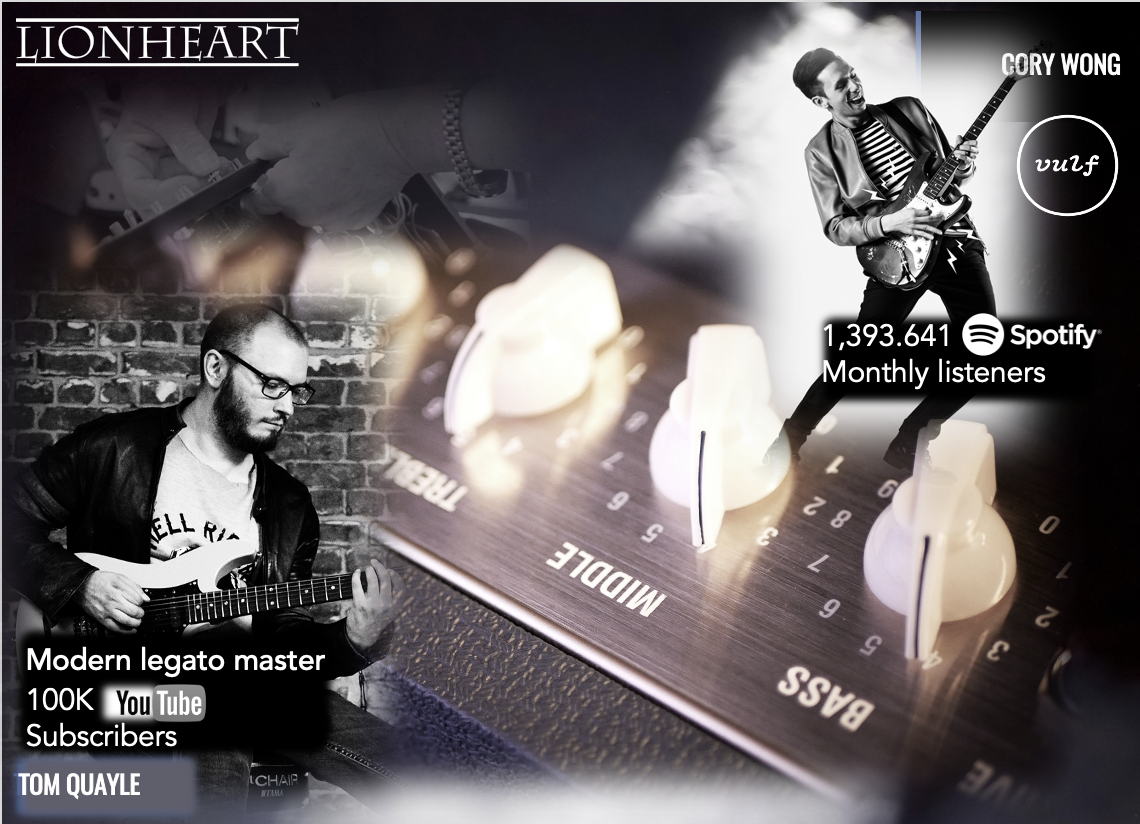 Dinot Bardot (Franz Ferdinand), Jack Thamarrat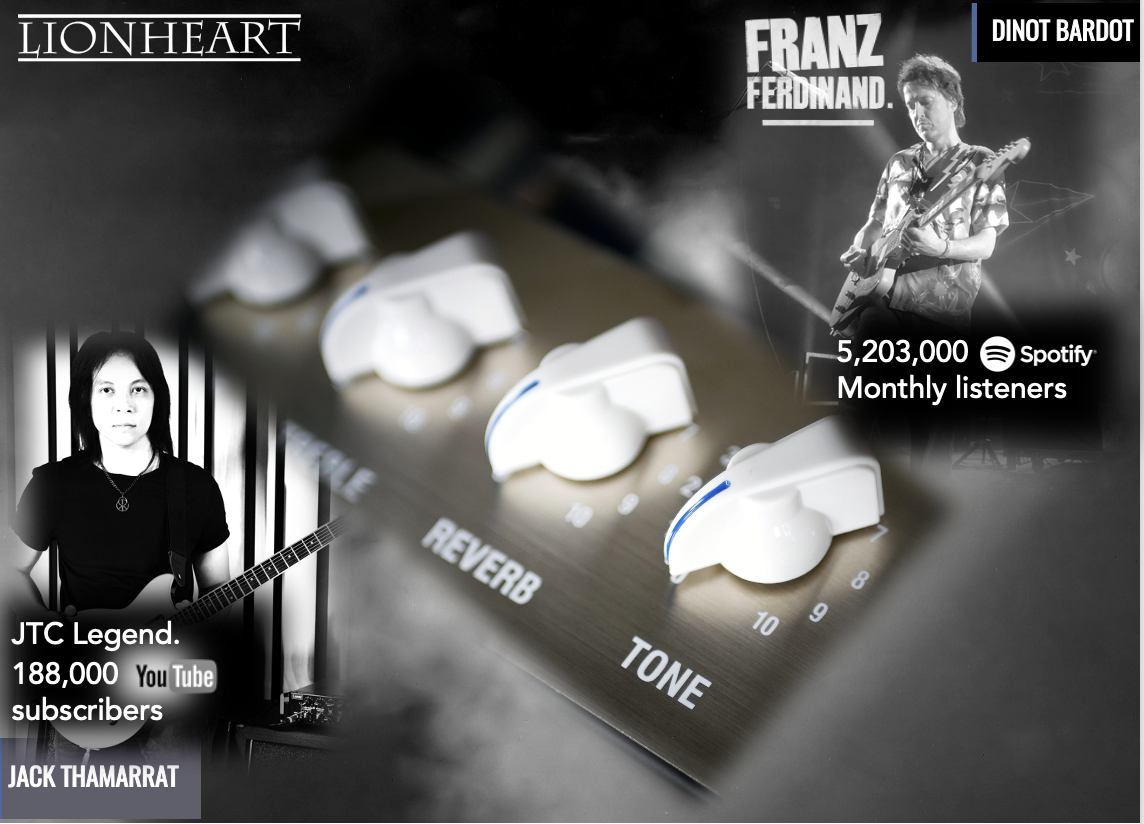 Kit Trigg, Gretchen Menn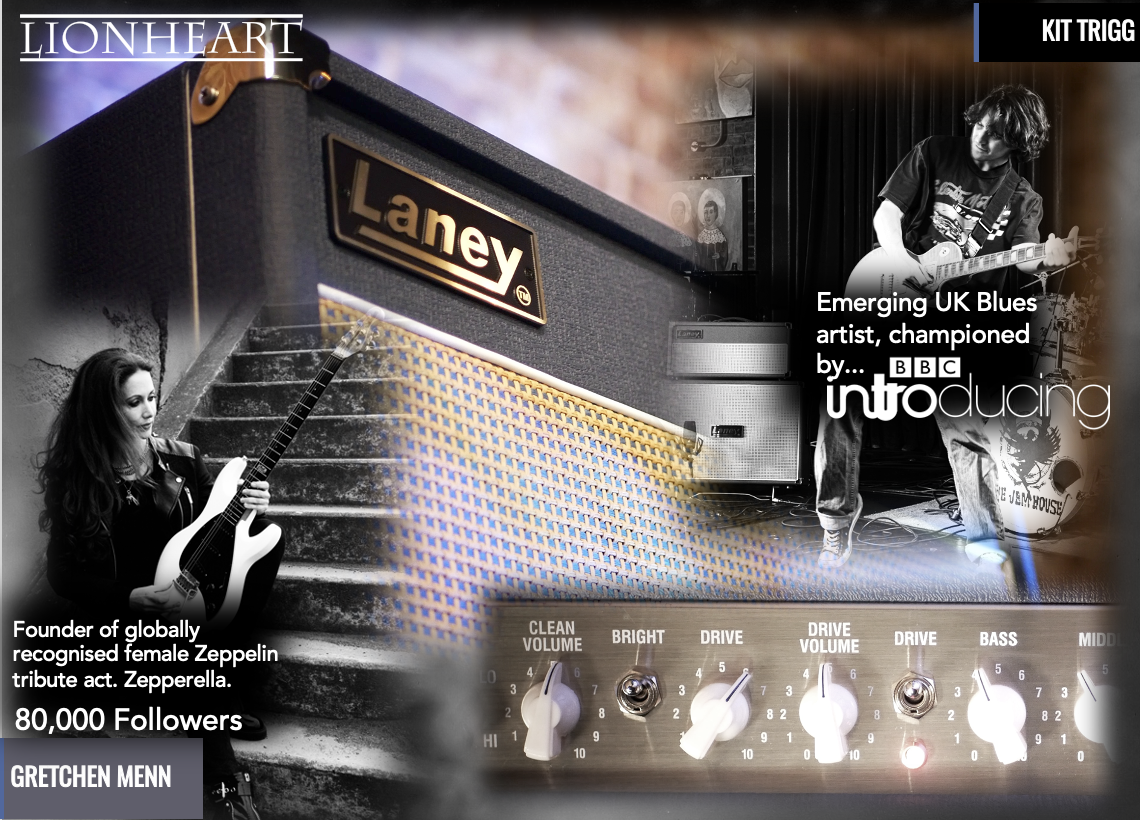 Rupert Turner (Palace), Max Clilverd (Tom Odell)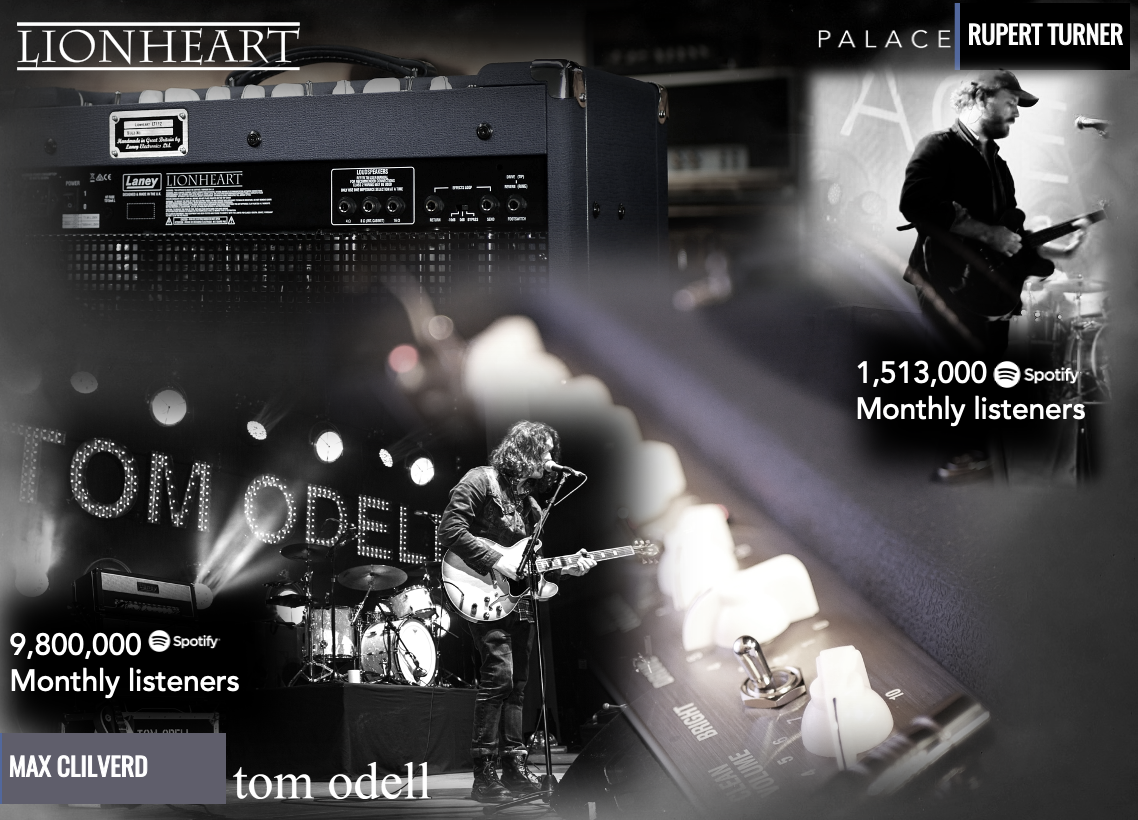 Our powerful and versatile IRONHEART range as used by…
Killswitch Engage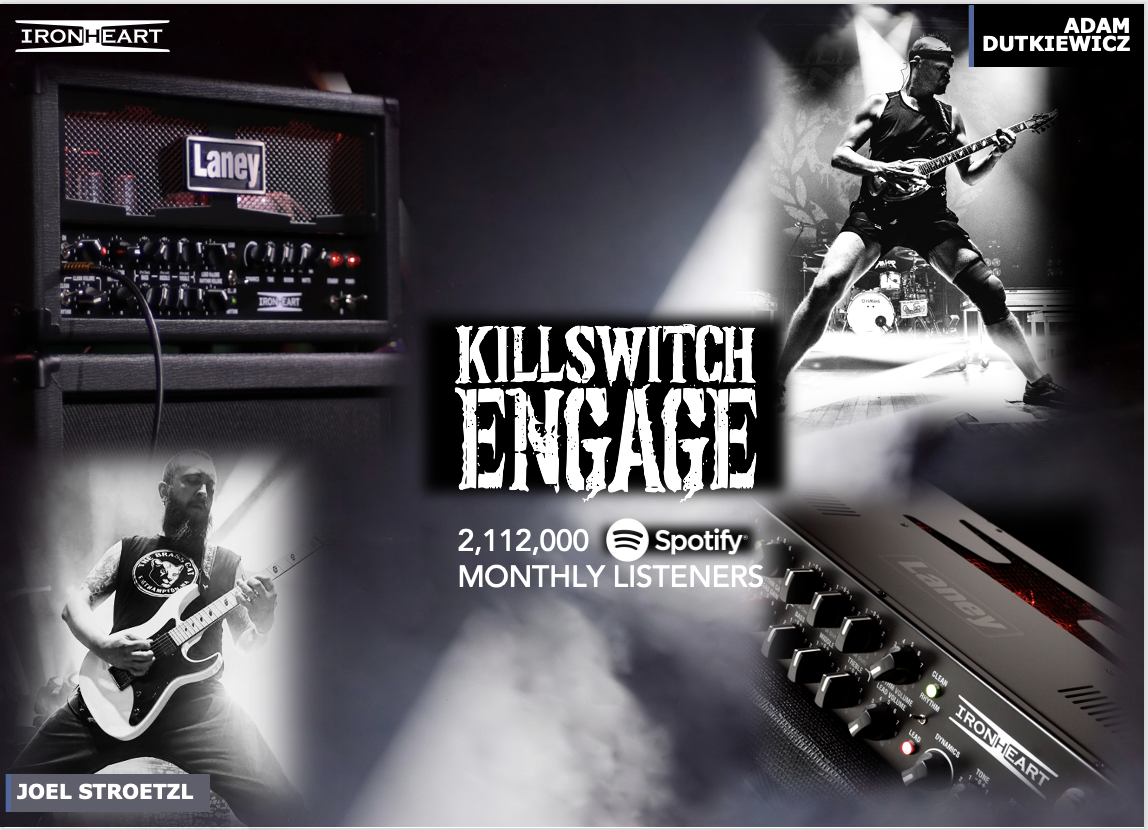 Justin Hawkins (The Darkness)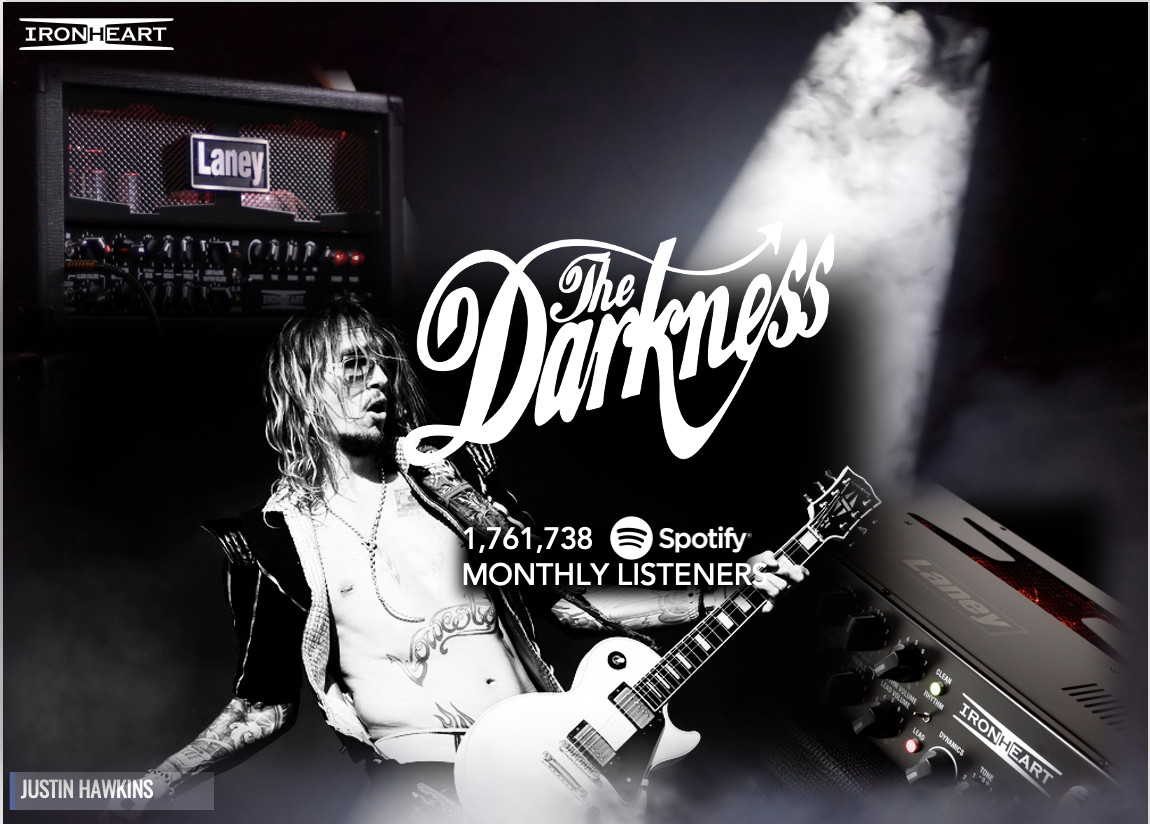 Mattias Eklundh, Martin Miller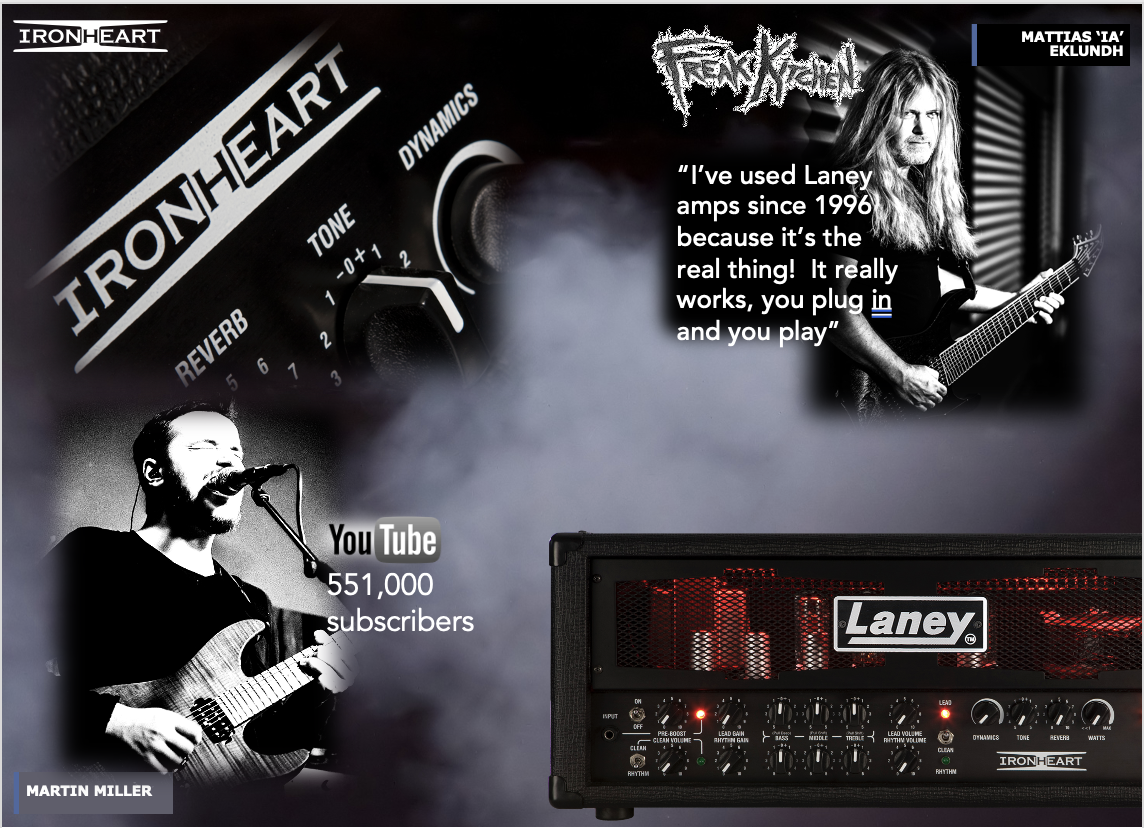 Alex Hutchings, Al Joseph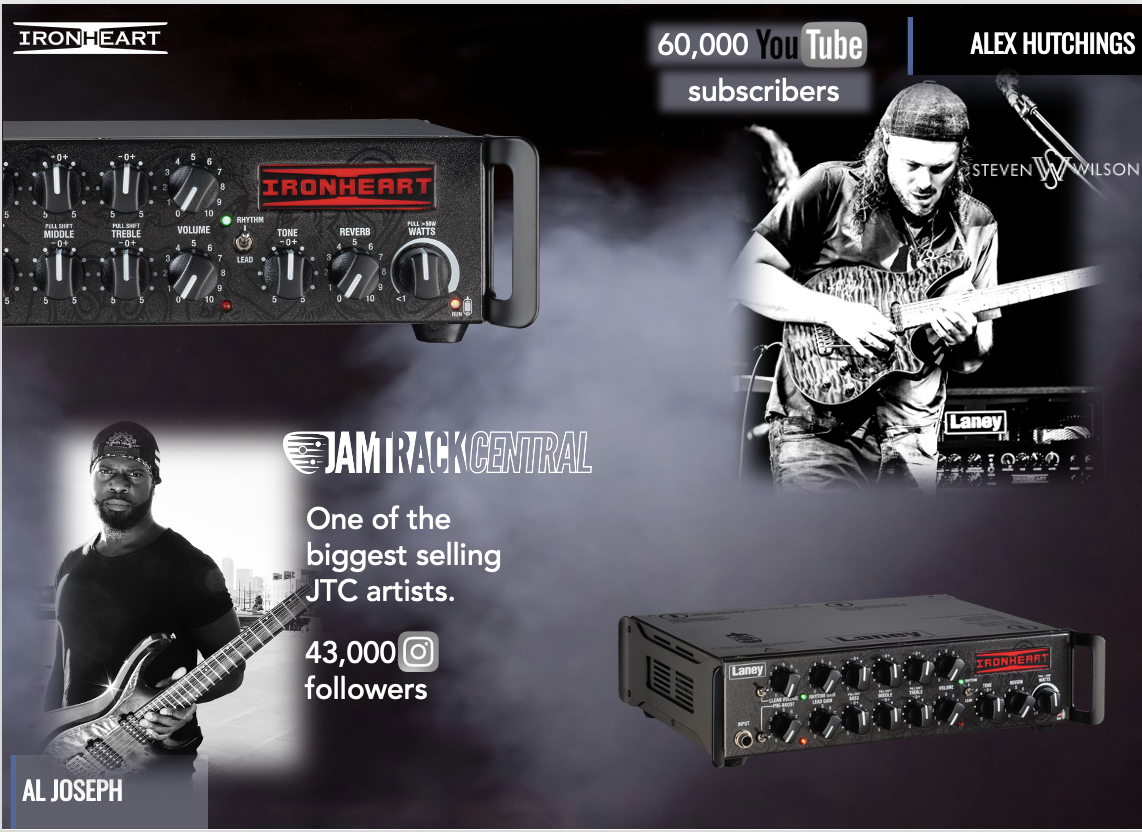 Hedras Ramos (Richard Arjona). Christophe Godin

Malevolence and many others.

Or our stunning Black Country Customs SUPERGROUPS with the capability to shake the Earth!
As used by…you guessed it! Tony Iommi. As well as these awesome artists 

(Tony Iommi plays Laney Supergroup amps and his signature Black Country Customs TI Boost pedal).
And let's not forget our Black Country Customs Pedal range too, now with added low end power in the form of three bass pedals. The '85 interval pedal, The Blackheath bass distortion and the Custard Factory compression pedal.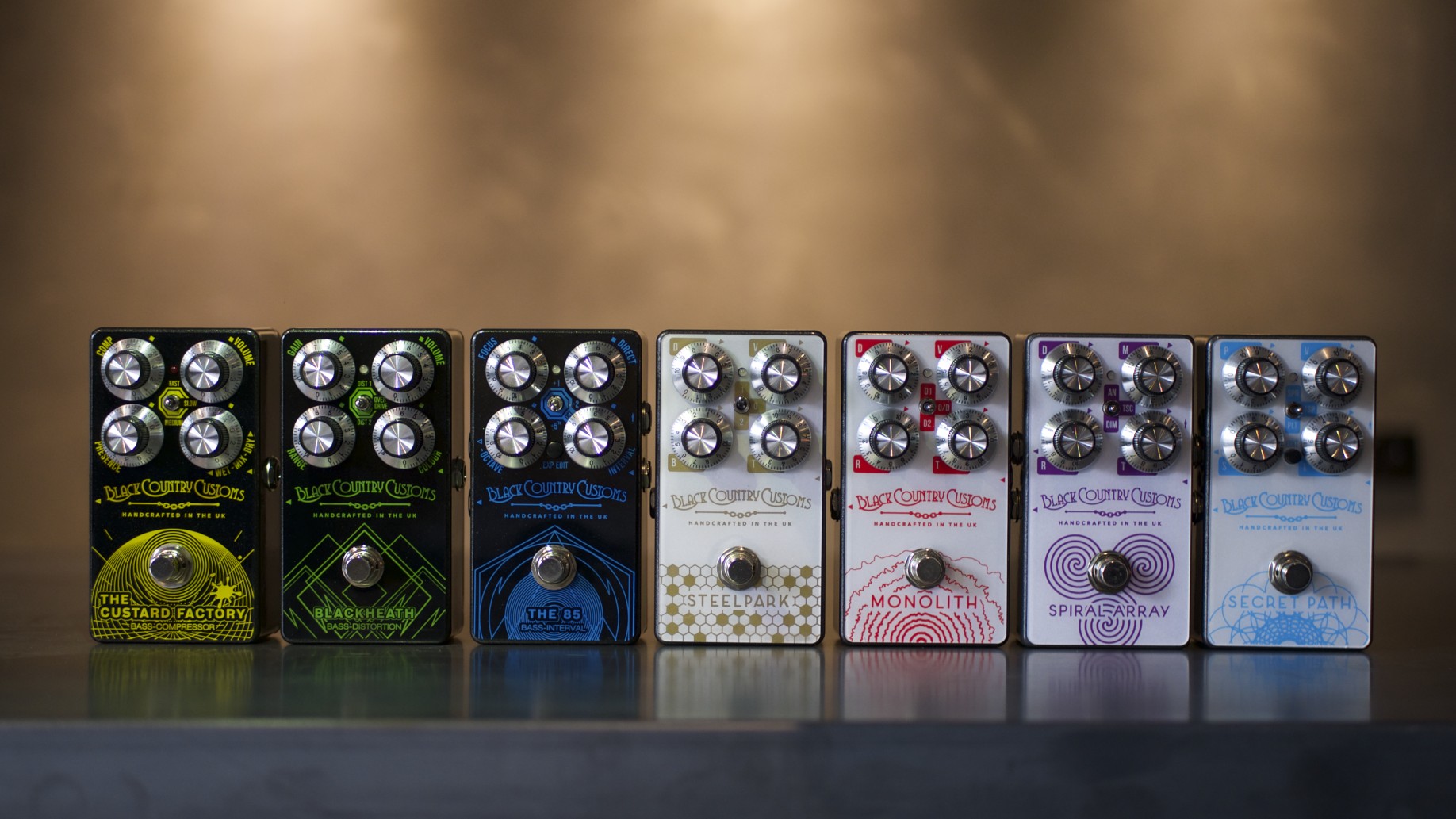 These handcrafted in the UK stomp boxes join five guitar pedals in the line-up. The Tony Iommi signature TI Boost, the Monolith distortion, the Steelpark boost, the Secret Path reverb and the Spiral Array chorus as used by our legendary pedal artist and tone connoisseur, Andy Timmons. Check out the ever-growing list of amazing players who use our pedals. Players such as Matt Bigland (Dinosaur Pile up),Phil X (Bon Jovi), Sam Fender, Tom Quayle, Lari Basilio, Skip Black, Gretchen Menn and many others.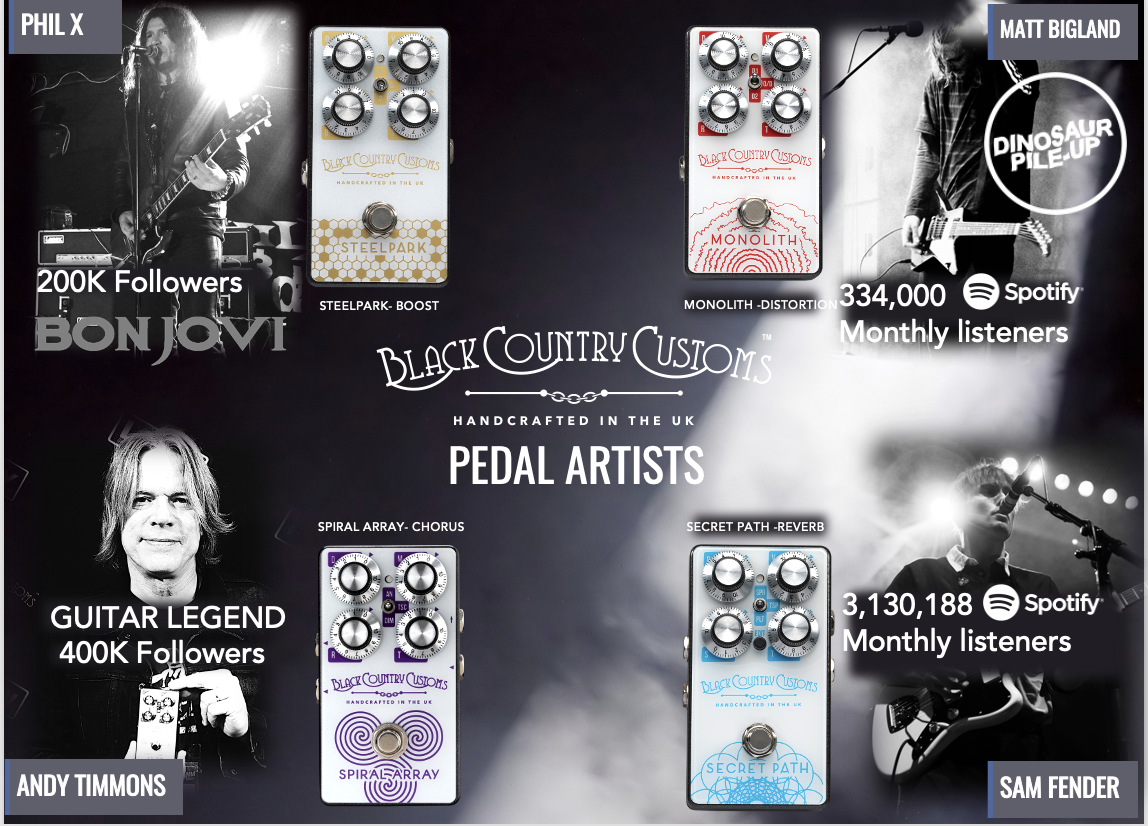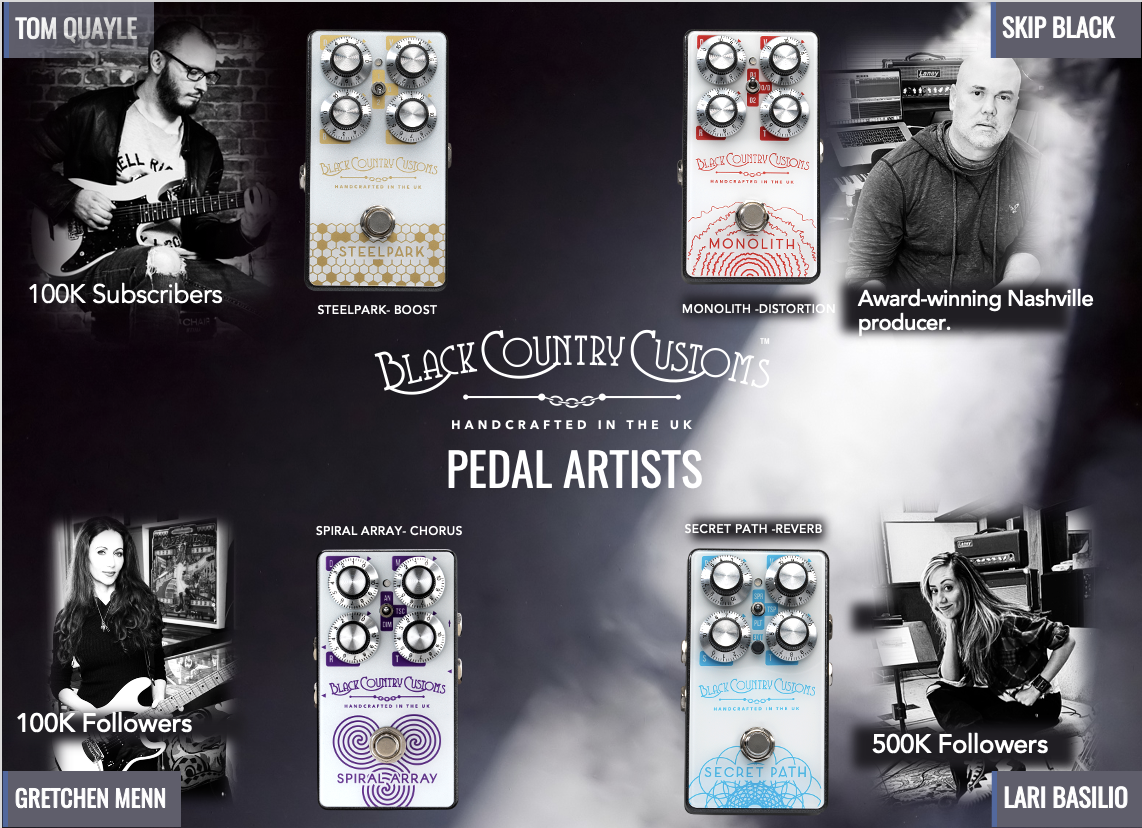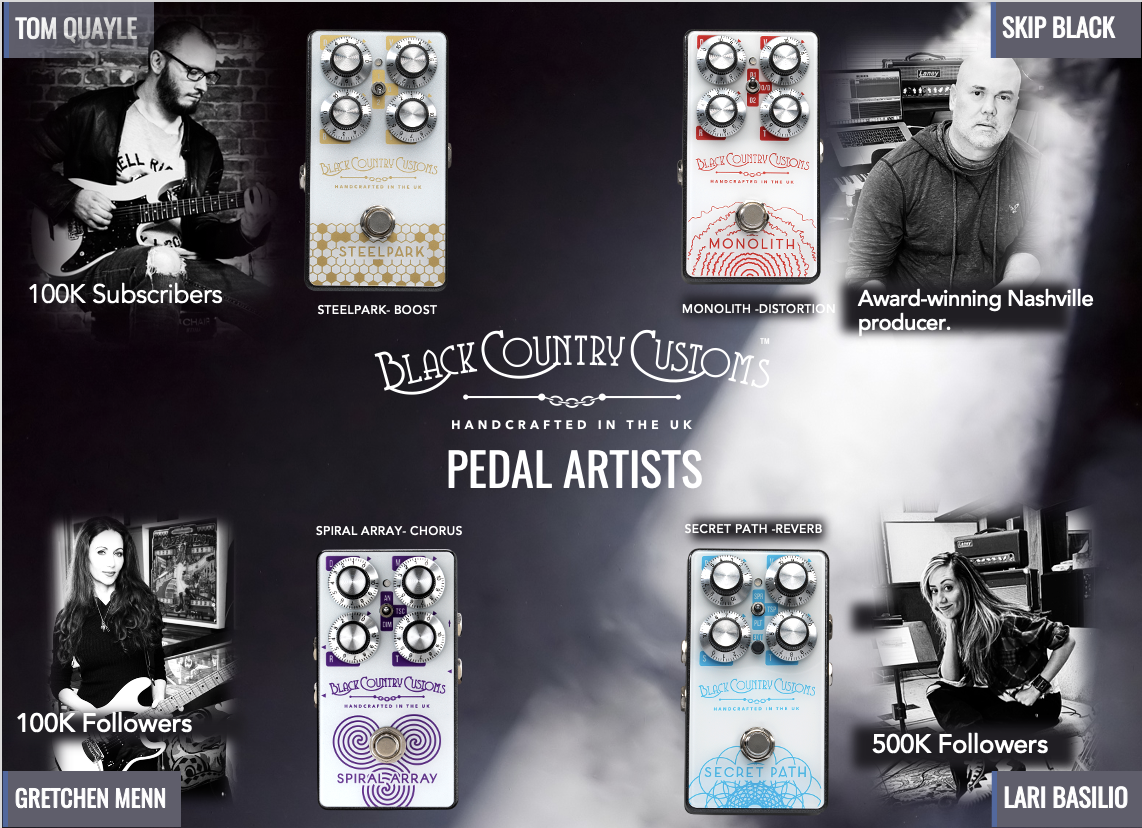 In 2021 we launched an entire new range of Bass amplifiers and cabinets to critical acclaim. The Digbeth range was meticulously designed with artists to ensure it delivered the goods whatever their requirements. A floor-based Bass pre amp like the DB-PRE for those that need to travel light but still pack a punch, to the stadium worthy DBV810 8×10 cabinet. DB500H and DB200H (500 and 200 Watt heads) and the DB200-210 200 watt combo all with complimentary cabinets. We even completely redesigned the driver compliment working with our legendary pro audio sister company, HH Electronics, developing the 'Black Series' range of drivers to ensure that no stone was left unturned in our quest for bass amplifier nirvana!

Check out some of the great players who leant their ears and experience to these products and are now using them out in the field.
Dan Pugsley (Skindred), Bob Hardy (Franz Ferdinand)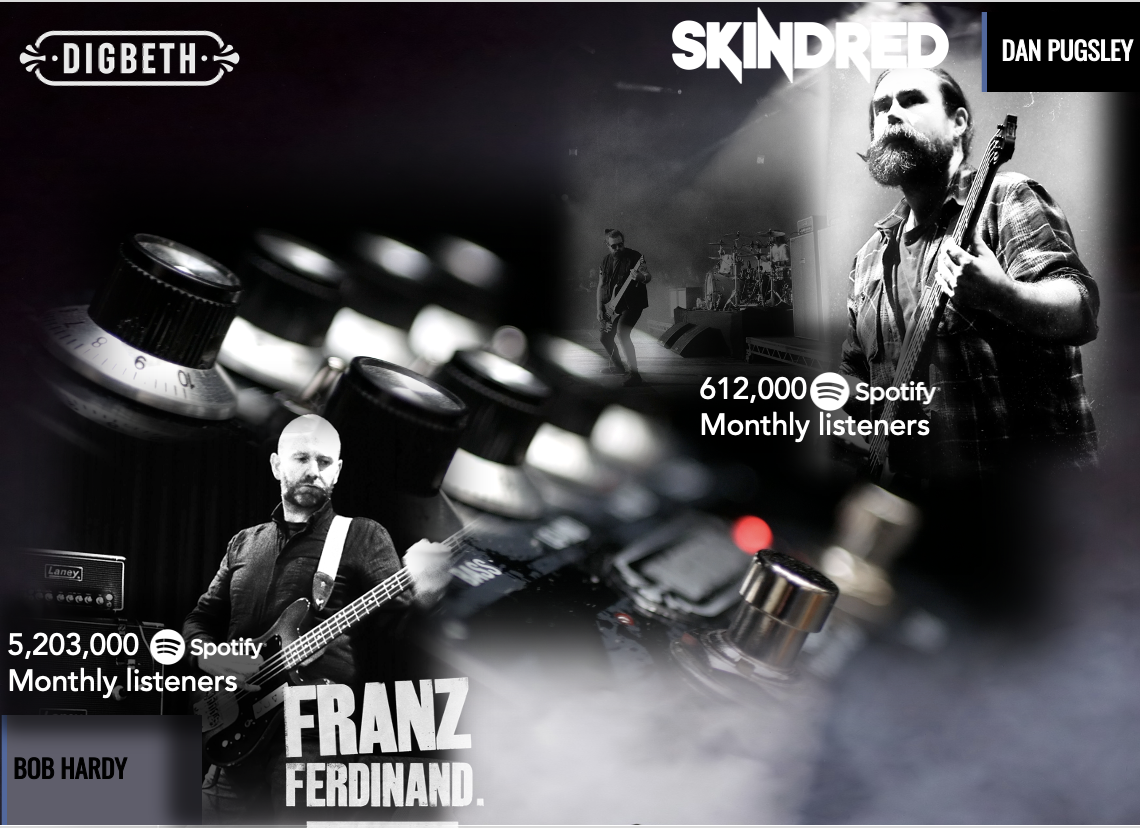 Kalan Adam (Attila) Arran McKenzie (While she sleeps)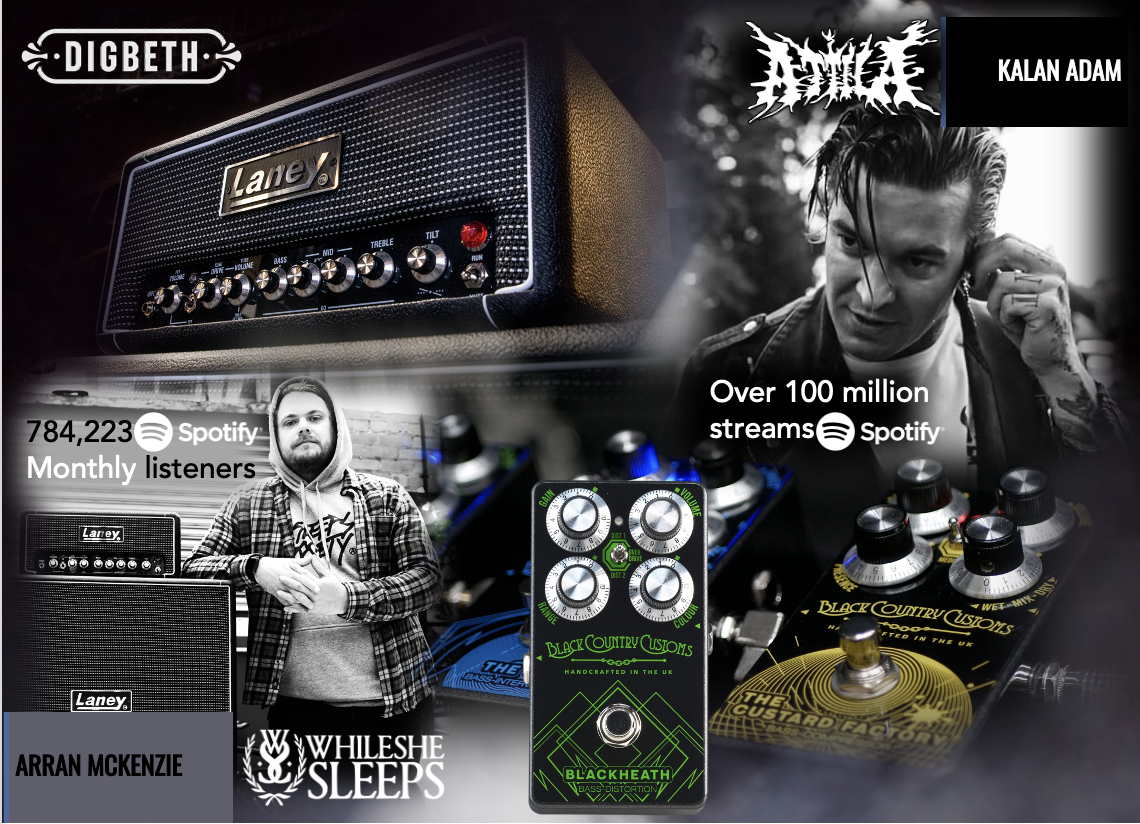 Charlie Fowler, Jim Cratchley (Dinosaur pile up)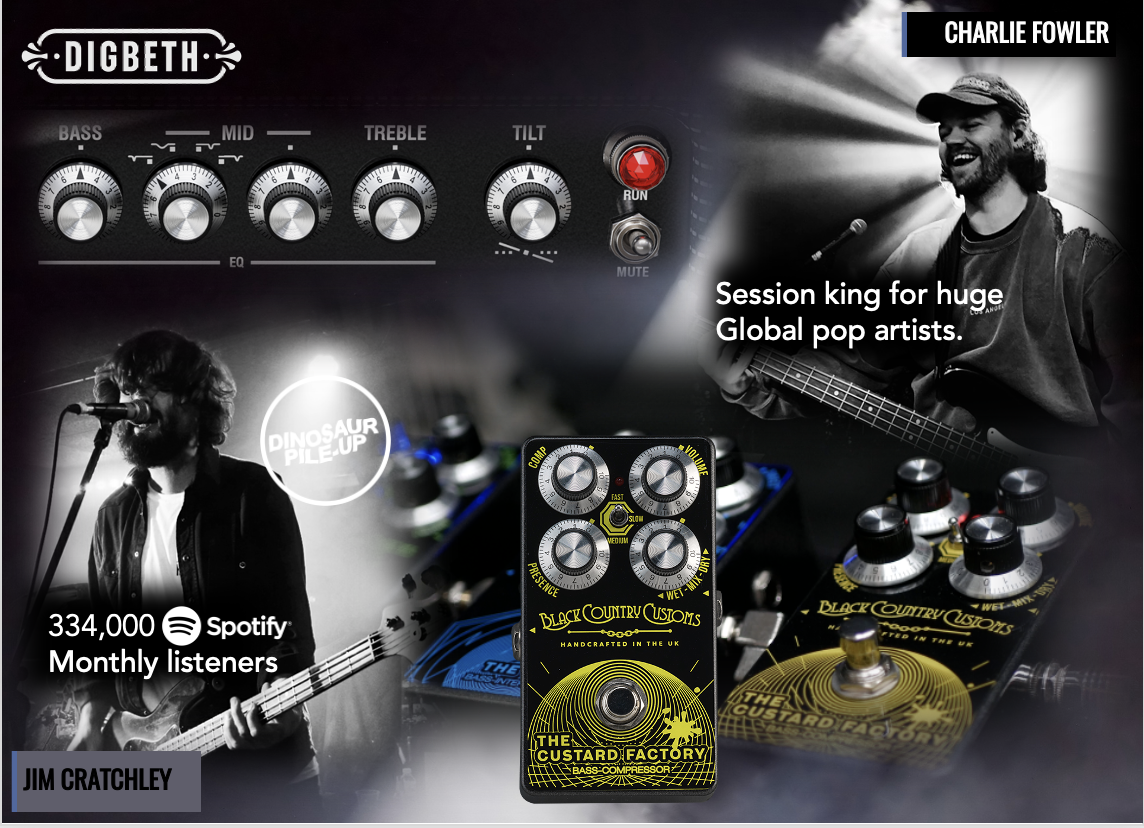 Rudi Creswick (Tom Misch), Wilkie Robinson (Malevolence0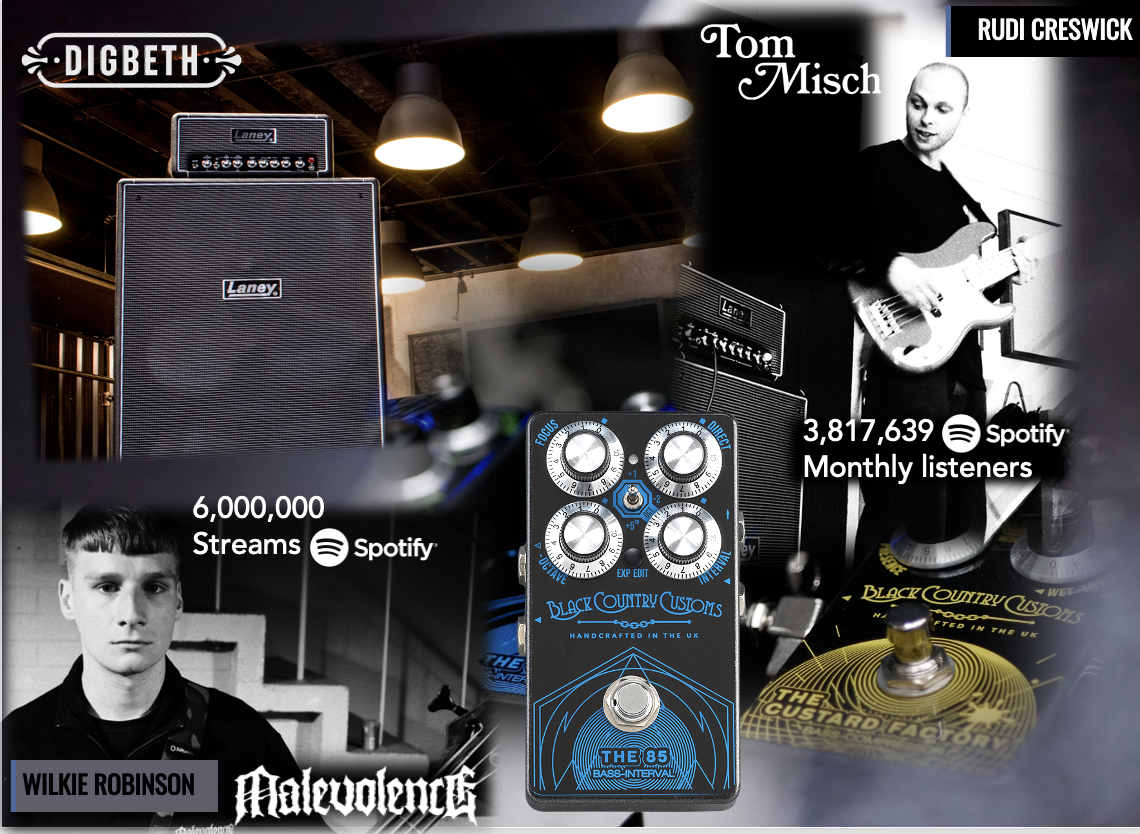 So, with all of that in mind at the start of a new year, we'd like to take a moment to recognise the importance of family.
Our family owned, family run business since 1967.
Our prestigious and renowned family of products and most importantly our wonderful, talented and hard-working Artist family.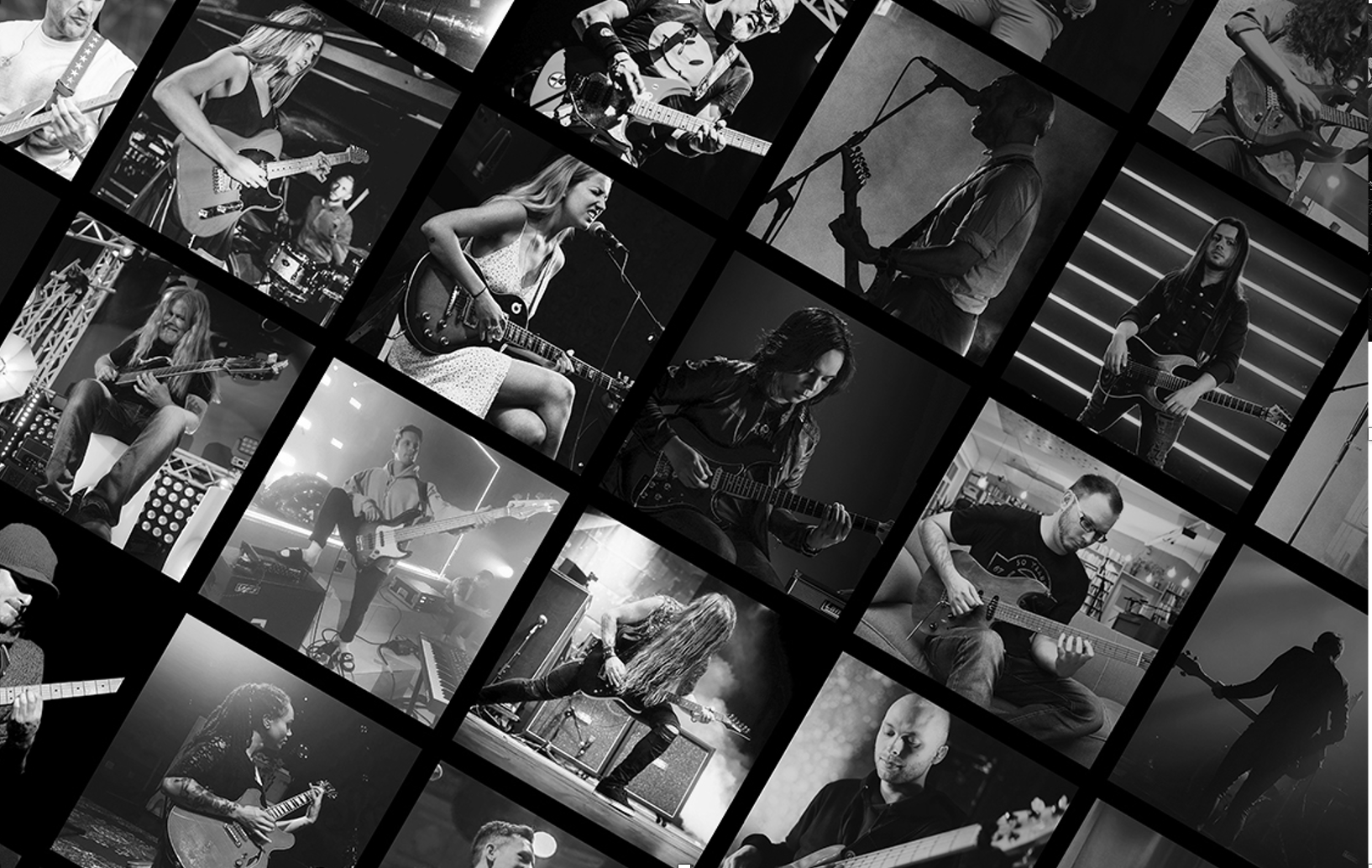 We'll be featuring as many of them as we can this year, whether that is right here on this very blog, on our social media via a livestream or out in the wild at gigs, clinics, shows.

We hope you join us across our social media and enjoy the music that they create – with a little help from our products – and if you were thinking of emulating their success, we've now grouped the products they use to make it easier to recreate their tone. Check out the guitar and pedal artist sliders on our home page.

Oh yes, one final note before we sign off…if you're an artist who'd like to join us, or you have a suggestion for an artist to join the Laney family then please drop us a line via our contact page. We're always happy to hear from new and interesting artists.

Happy New Year from all of us at Laney Amplification. 
#artist, #bass, #boost pedals, #career, #guitar, #guitar pedals, #guitars, #laney amps, #LIONHEART, #made in the uk