Justin Hawkins uses his signature Laney JH3000 on tour in the USA and Ant & Dec's Saturday Night Takeaway – get the Justin Hawkins Amp Settings
Need the low down on Justin Hawkins Amp Settings? We've got you covered.  there good friends and tone lovers all, it is with great pleasure we can announce the Justin Hawkins Signature Laney  JH3000 has not only wowed audiences in the UK on tour, but also on prime-time Saturday night TV, the eagle-eyed amongst you may have spotted The Darkness perform on Ant & Dec's Saturday Night Takeaway, and of course Justin Hawkins had his glorious JH3000 cabs behind him in full force, but they aren't just for the UK to enjoy…
But bringing riffs to Saturday night TV isn't all that is on the agenda for The Darkness, fast forward a mere few days and they are in the United States of America for their seven week-long tour, starting over on the west coast in San Diego, slowly weaving their way up and down, side to side like a rollercoaster of riffs and energy to the east coast. You can get the details of the Darkness tour HERE.
What Are Justin Hawkins' Amp Settings & What Amps Does He Play In The darkness?
What rig is the monstrous Justin Hawkins playing though I hear you ask? Well hot damn it is the mighty mini Laney JH3000 which is Justin's custom version of the Laney IRT120H, BEHOLD the settings and amplifiers in their rack mount:
That's right, what normally may be seen to be the 'IRT-SLS' is now the powerful JH3000-SLS, and okay, yes it may just have some rack wings and some fancy JH3000 logos and is actually just an IRT-SLS but it is better now because look at it glow, look how majestic it is within its new rack-mounted home, from Halesowen to HELL YEAH 'MERICA!
If you want to know what else Justin Hawkins uses, check out our quick Justin Hawkins Gear Guide as he's now part of the Laney Family of artists!
Never fear, the JH3000 cabs are still there too, behind Justin across the states to blow minds and melt faces at every gig: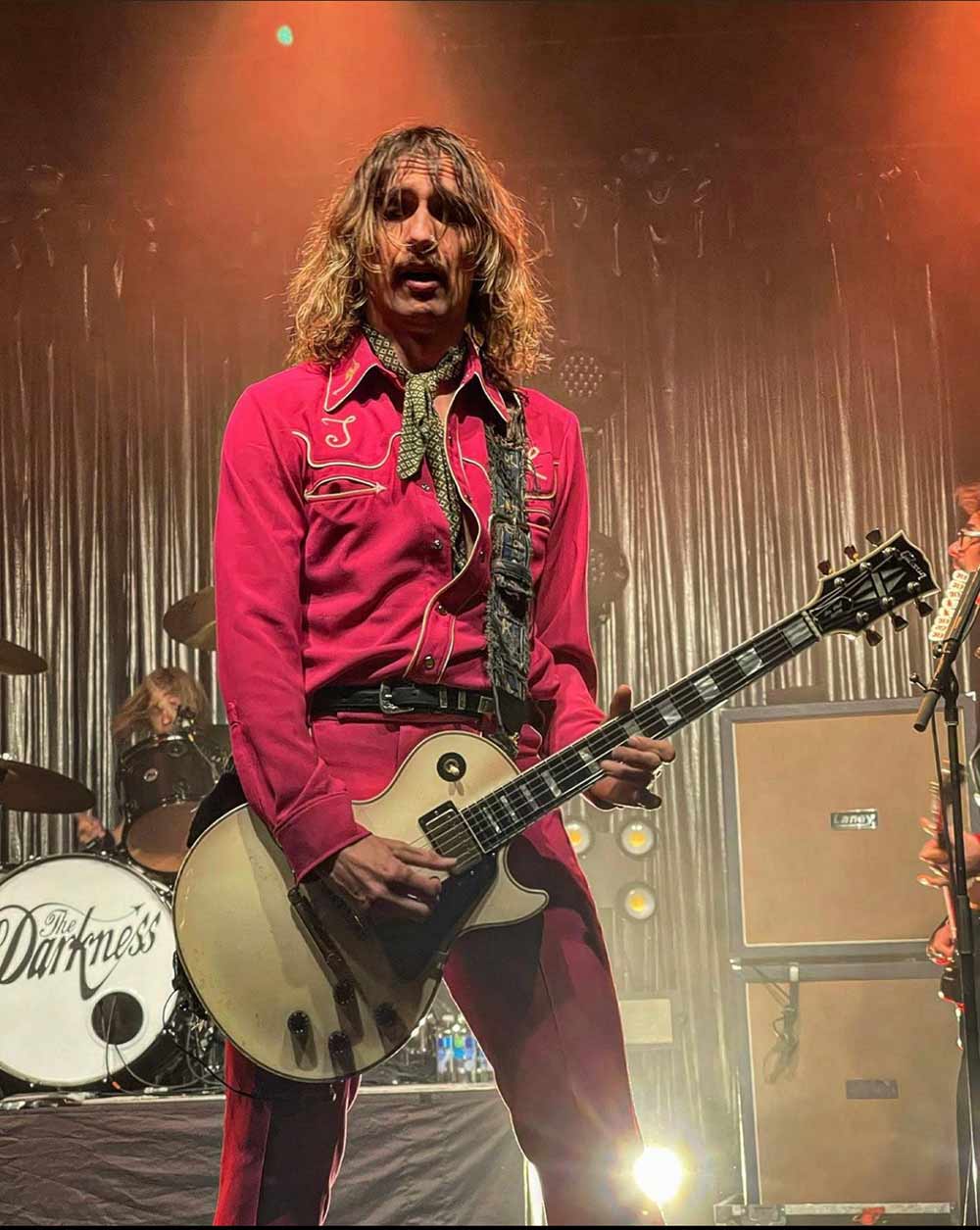 Photo: @brittypopphotography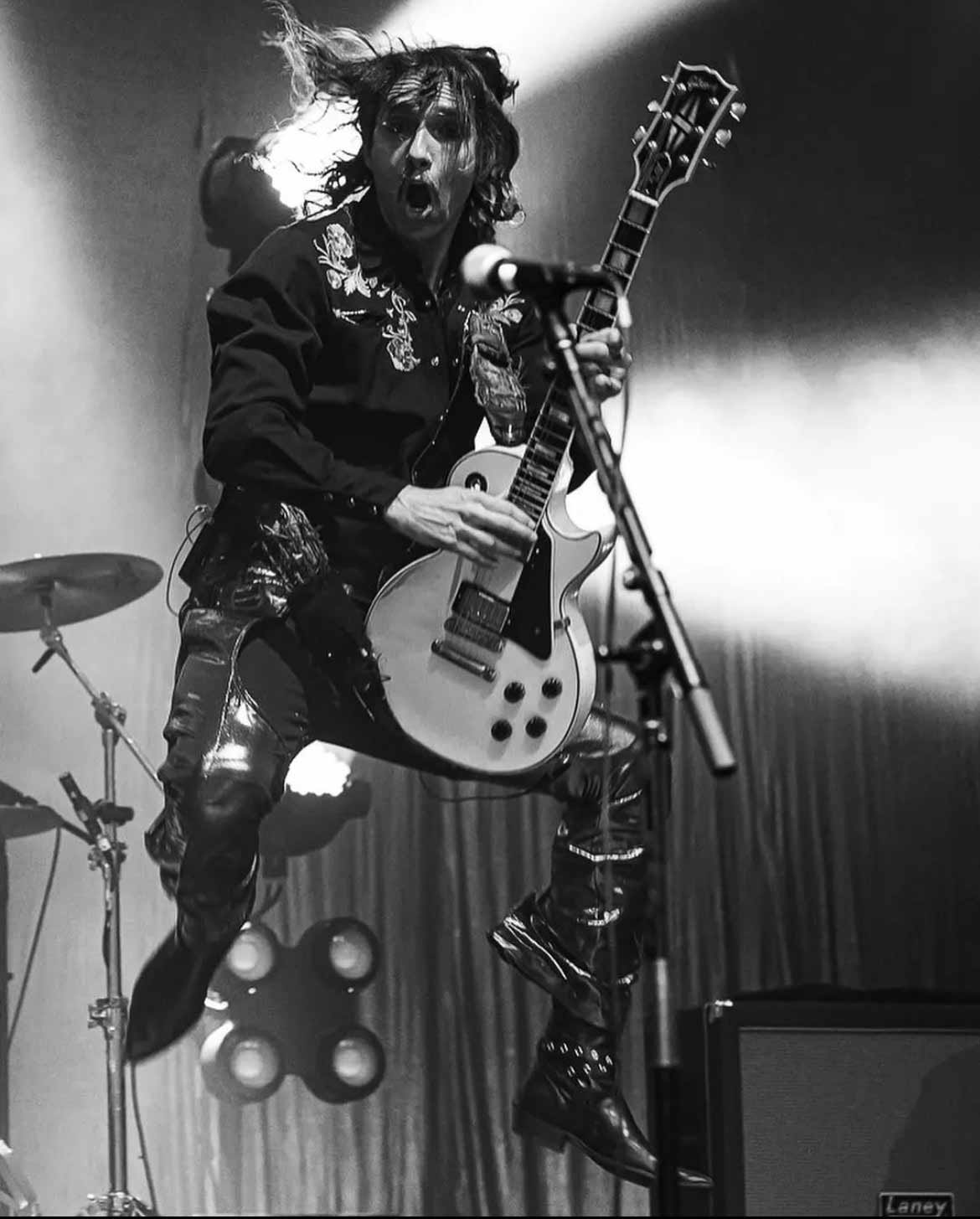 Photo: George Oritz Photography