" We Build Dreams"– Why Laney Amplifiers Are So Popular With Musicians Who Demand A No-Compromise Sound
We're proud to say that Laney amplifiers are some of the most revered in the music industry. Since the first amp was produced in 1967 by Lyndon Laney, our amplifiers have been known for their great sound quality and durability and have earned their reputation as some of the best amplifiers in the music world.
But what exactly makes them so good? Why are artists drawn to Laney amps over other amplifier manufacturers? And most importantly, why are they so loyal to Laney?
Could it be the fact they're extremely reliable? That they're made under the most stringent QA guidelines in the business? That each component is hand selected?
It's all this. And so much more.
In this blog post, we'll explore the reasons why Laney amplifiers are so revered. We'll look at a brief history of the company, discuss the approach to quality control, and highlight some of Laney's most famous amplifier users. By the end, you'll have a deeper understanding of why Laney is a name that's synonymous with great guitar tone and why artists are drawn to this family-owned, family-run business.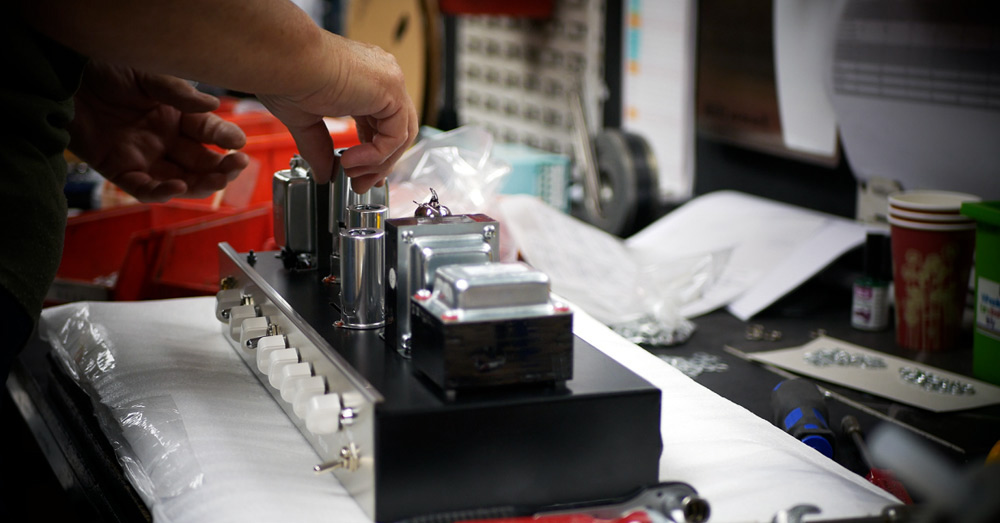 Pic: Laney amps being handmade in the UK workshop.
We'll discuss:
A brief history of Laney amps
What makes Laney amps so good?
Why are Laney amps so popular?
Some Laney Amplification FAQs
5 Facts about Laney amplification you (probably) didn't know
A brief history of Laney Amplification
Laney Amplification was born in 1967 and founded by Lyndon Laney, who at the time was a gigging musician and student getting ready to ship off to university. Out of due parts necessity and a love for electronics, he decided to create his own amplifier while playing in his group, Band Of Joy in high school.
"I had a deep interest in electronics and a fascination for tubes in particular which was stimulated by the amplification requirements to gig at night. It became a logical step to make my own amplifier; partly out of interest but mainly out of economic necessity: Bands did not make a lot of money in those days!" – Lyndon Laney
Now, you may not have heard of that band, but you would likely have heard of the drummer and singer. Otherwise known as John Bonham and Robert Plant, respectively. But more on that in a moment.
When fate came calling and the band went their separate ways, Lyndon directed his burning passion for electronics into creating tube amplifiers that he could rely on. Within a few months, the first Laney amp was created in his father's garage. Backed by a solid work ethic, extensive knowledge of what a working musician needed in an amplifier and some future-proof ingenuity, he paved the way for a company that would go on to shape the sound of generations of musicians.
Robert and John went on to form Led Zeppelin. Lyndon stayed and decided to become a legend in amplifier design.
Soon, Tony Iommi came knocking. And Lyndon created the LA100BL. This is the amp you hear on the title track of Black Sabbath.
In that one diminished 5th chord, drenched in tube saturation from a Laney amp, heavy metal was born.
The rest as they say…is history. Have a listen…
Why are Laney amps so popular?
The fact we're a family-run business
We focus on the quality of sound
We focus on the quality of construction
We focus on the quality of service
Throughout the 50+ years that our family-run business has been operating and producing high-quality amplifiers for the music industry, these have been 4 recurring reasons guitarists and bass players including world-class artists such as Tony Iommi, Lari Basilio, Nathan East, Vernon Reid and Billy Corgan have requested to work with us
We're a family-run business
Laney Amplifiers is more than a faceless corporation. Since 1967 Laney has always been family owned. With many staff still with the company after 40+ years.
This is important because every member of staff, from the person who designs your next amp, to the person who assembles it, to the person who packs and ships it to you cares about your sound and has accountability at every stage.
We want you to get the best sound and best service possible. And we know how to do this as we've been building tube amplifiers for over 50 years. 
The fact that we're such a close-knit group of musicians who care, means so much to musicians around the world as they can come and visit our workshop, choose an amp and meet a member of the Laney family.
This reason alone is something that Laney artists such as Lari Basilio, Nathan East, Vernon Reid and Billy Corgan have expressed as an important factor in choosing 'us. And we're thankful for that!
A focus on quality of sound
Of course, how it sounds is the key to an amplifier manufacturer's success. Billy Corgan, our newest Laney artist, recently described the sound of Laney coupled with Tony Iommi's iconic playing style as "The Sound Of God". He went on to say that the appeal of the Supergroup amplifier's sound in particular was the fact that it was somewhere between super-bright modern and vintage gain. The perfect combination.
Watch Billy Corgan talk about what being a Laney artist means to him:
The Laney amplifier series offers a range of signature tones:
With their focus on quality and versatility, it's no wonder that professional musicians trust Laney amplifiers.
Each amplifier is capable of providing the sound you need, when you need it. No matter how loud you need your guitar amp to be. They do their job and they do it well.
Why are Laney amps so popular? Especially with professional musicians?
We caught up with Laney's resident "Tone Wizard" and Laney Brand Manager, Simon Fraser-Clark who has been with the brand for nearly 30 years to answer this.
"It's all about attention to detail. Here at Laney, we're all players, and we all understand what guitarists need.

When people say to us "what do you sell?" My answer is "we sell dreams". In reality, we sell black boxes that sit in the back of the stage – a piece of equipment which is a conduit to help musicians realise their dreams.

When you have a sound in your head or an idea of the sound you want, you may have to compromise on tone with other amplifiers. We want to make sure we bridge that gap between the sound in your head and the sound of the amplifier. The player or artist has to compromise the least with Laney. It sounds good and they're inspired to play it." – Simon Fraser-Clark

Pic: The Laney LA100SM is now one of Billy Corgan's main amplifiers onstage.
Laney focuses on the mid-range frequencies
Laney amps have a unique feature. A prominent mid-range.
It's a cool piece of trivia that Laney amplifiers focus on mid-range frequencies far more than any other manufacturer.
This was a key reason why guitar heroes were choosing Laney amplification.
"We noticed a roster of players with particular style – Paul Gilbert, Satriani, all players who have a unique picking technique. They tuned their amps to accentuate the mid-range frequencies and chose us because of how our mid-range sounded.

So we started to look at that from a design specification. We wanted something that could bring out the pick attack and accentuate their techniques. "
Billy Corgan also has his Laney LA100SM Super Modified Head with the mids section all the way to 10.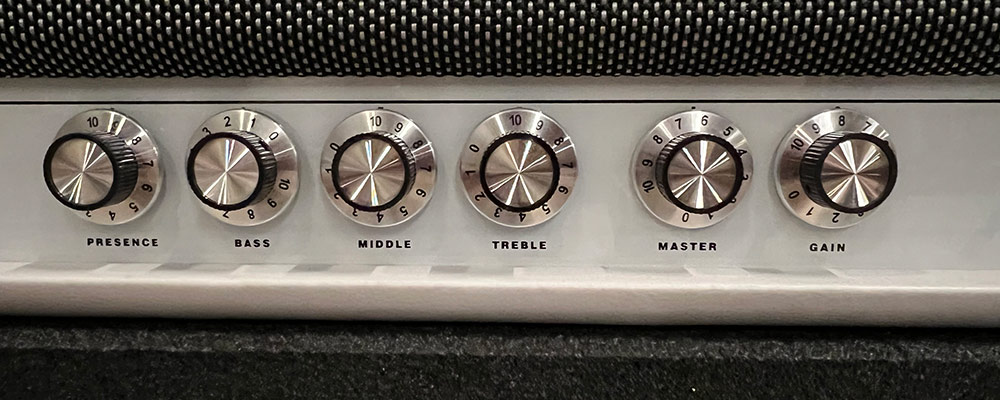 Laney uses toroidal transformers in tube amps
This is why Laney amplifiers prefer toroidal transformers in their tube amps. They provide an iconic mid-range punch and pronounced pick attach that really resonates with guitar heroes!
The benefits of toroidal transformers vs box frame transformers in a guitar amp
A toroidal transformer delivers power far more efficiently over the dynamic range. And where the "bloom" sound usually collapses in on itself with a box frame transformer, a toroidal transformer automatically provides more mid-range and supplies that power when need it.
As we all know, the guitar lives in the mid-range. On stage, the bass player handles the low-end frequencies and the cymbals take care of the high-end.
"We design amps more towards guitarists who want to be heard rather than fade into the background. You've worked hard on your technique. Our amps allow it to come through onstage thanks to the tuned mids."
This is why guitar heroes choose Laney. They can be heard! From the searing distortion tones of Tony Iommi and Billy Corgan to the versatile sounds of Lari Basilio. The fat, yet smooth lead tones of Vernon Reid to the incredible, punch of Nathan east's bass solos. There's one thread that runs through – they can be heard distinctly!
We focus on the quality of construction
The quality of construction is of paramount importance to us at Laney.
We purchase the finest components at every stage. The toroidal transformers are selected for their reliability and mid-range punch, higher quality marine grade plywood is used for the cabinets to ensure the quality of sound, and the tubes that we use are hand-selected TAD tubes. We invest in premium components because we're invested in great sound. Whether we're making low-wattage amps you can gig with, or massive stadium rockers, we put the same heart and soul into them.
Watch Vernon Reid discuss joining Laney amplification as an artist:
We focus on the quality of service
Simon tells us that attention to detail and quality of service is vital.
"It's all about attention to detail – our amps are tested by hand throughout every stage of the build. Every tube, every chassis, and every transformer is tested individually and when constructed. Before it goes out, a human being has checked your amp.

Every product is listened to and tested by an individual before it leaves us. "
In fact, you can open any Laney amp and you'll find a green sticker with a set of initials and a date, proudly placed by the engineer who built your amp.
This focus on the quality of service is a key reason why Laney amplifiers are so popular with musicians of all levels.
It's down to the fact that you can actually speak to the engineer who built your amp.
It's down to the fact that the man who signed your amplifier's green sticker inside your chassis can give you his personal favourite settings if you asked.
"We had someone ring up asking about settings for his Laney VC30. He said he found a green sticker with some initials on it. After I explained that the sticker was put there by the engineer who built his amp, I said, "do you want to talk to him?" – he's sat in our workshop!"
The people are still here because they care about what they do at Laney!
It's the family-orientated ethic that each voice in their organisation has a place when it comes to designing new products that also sets Laney apart.
Research and development (R&D) take into account everyone's voice, from artists to engineers, warehousing staff to product demonstrators. Lyndon Laney's focus on the quality of construction and service has been passed to James Laney, who now runs the day-to-day.
This family-run business has seen the likes of Tony Iommi, Lari Basilio, Martin Miller, Nathan East, Vernon Reid and Billy Corgan to name a few, personally reach out to be involved with the brand.
You're not just buying a Laney Amplifier; You're joining the Laney family
When you invest in a Laney amplifier, you're doing more than buying an amp. You're joining the Laney family, with the full support of the engineers behind you.
You're investing in quality tone. You're never compromising on sound. You're investing in your musical dreams, turning those musical dreams into reality.
Investing in a Laney amplifier is a great choice for anyone looking for high-quality sound. Not only are you getting a great product. With so many world-class musicians relying on us, it's easy to see why Laney is one of the top choices for amplifiers.
Watch Tony Iommi discuss his love of Laney and the importance of Laney amps for his signature sound:
Some Laney Amplification FAQs
Where are Laney amps made?
Laney tube amplifiers are designed and hand-made in the UK. This includes the Laney Lionheart, Digbeth, Cub-Super Supergroup, Ironheart amps and Black Country Customs series of pedals. Amps like the Lionheart really do make boutique tube amps accessible – and reliable – all from a family-run UK amp brand, still pushing the boundaries of amp design over 50 years since we launched in 1967
All Laney amplifiers are designed and engineered in the UK by specialist Laney amplification engineers.
Other amps in the Laney family such as the Laney LX-series are produced in the Laney facilities in China under the supervision of Laney engineers from the UK. In line with our stringent Laney QC routines and standards, each facility is regularly visited by Laney engineers from the UK and undergoes frequent QA/QC checks to ensure each amplifier is produced to the highest standards.
Quality is important to us. Your sound is important to us.
What is the Quality Control process at laney Amplification?
Here at Laney, we go one step further with Quality Control
This QC process extends to our own warehouse. Every month, a random number is generated corresponding to a product in our warehouse. The product that exists in that location, is brought to the engineer's desk, examined and carefully tested. A full report is then written by our engineers. On the rare occasion, there are any issues, the appropriate action is taken. This random testing to maintain QA QC is extended to all products, including those in the UK and China. This ensures a high level of reliability and quality across all of our products.
Our Digbeth and Black Country Customs pedals are tested, reviewed and tested again, too!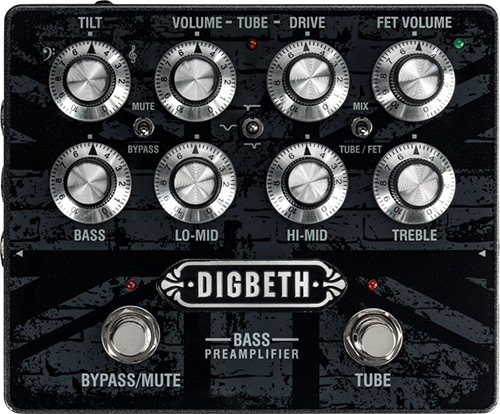 Why are Laney amps expensive?
Every amp is made by a person who cares. It's boutique amplifier construction on a (slightly) larger scale.
Of course, price is subjective, but the quality of components, hand-made construction process and level of detail that goes into the QA/QC process justify the additional cost.
In a world of faceless manufacturing, we choose to be different. Each person who comes into contact with your amp has accountability.
If you open a Laney amp from the 60s to today, there's a signature of the person who built it.
Who cares about what they do.
Who cares about your sound.
Whom you can actually speak to if you want to know more about it.
You're not just investing in an amp. You're investing in quality.
What are Laney amps known for?
Laney amps are known for their unique, stage-ready sound and exceptional performance thanks to high-quality components including the use of Toroidal Power Transformers over box frame transformers. They are often used by professional musicians for their powerful, yet refined pick attack and mid-heavy EQ. Laney amps are also known for being the amp of choice for Tony Iommi on Black Sabbath's first album, which is widely considered the birth of heavy metal.
We carry on the tradition that Lyndon Laney started back in his father's garage. We hand-make amps for musicians that they can rely on.
Are Laney Amps Any Good?
Well, we think our massive artist roster of iconic musicians would tell you that Laney amps are some of the best in the world.
View our selection of Laney artists for yourself!
5 facts about Laney amps you probably didn't know
The first ever PA system that Zeppelin toured with in 1968 was made by Lyndon Laney specifically for Robert Plant, for which he paid £160. The receipt for this sale can be viewed in Laney HQ in the Midlands, UK.
On Feb 13th, 1970 a band from Birmingham UK, called Black Sabbath releases its first album. The first chord you hear on 'Black Sabbath', a super distorted diminished fifth, was previously banned by the Roman Catholic church in the 13th century, otherwise known as the Devil's Interval. The sound you hear is coming from a Laney LA-100BL amplifier, played by Tony Iommi and built by Lyndon Laney. This guitar player, the amp and the chord were the birth of Heavy Metal as we know it.
You can open up any Laney amp and find a green sticker on the inside with the date and initials of the engineer who built it.
Laney tube amplifiers use toroidal transformers, which provide higher efficiency and produce less heat, so your amp runs cooler and smoother and produces less "hum" or other unwanted noise in the amplifier's output. This can help to produce a cleaner, more refined sound.
Laney Amplifiers with toroidal transformers do not have the "bloom" effect commonly found in amps with Box transformers. This is better as you never lose the initial attack of the string – a key feature that sets Laney amplifiers apart – all the mid-range of your guitar is intact.
Final thoughts on why Laney amps are the premier choice for musicians who demand no-compromise sound
At the end of the day when you invest in a Laney, you're investing in an amp that has been built to the highest specifications possible. Assembled with great care and reviewed by one of the Laney engineers for quality. We retain the Laney family ethic that the amp needs to work for musicians. And as Simon puts it, "we make dreams". No go out there and chase them!
When you invest in Laney, you're joining the Laney family.
Welcome.