Who wins when it comes to Solid-State vs Tube Amps, and do you really have to choose?
As guitarists, we know deeply that the right amplifier can make all the difference when it comes to our sound, and the decision between solid-state vs tube amps is not one we take lightly. Whether we're new to the world of amplifiers, unsure whether we need a tube or solid-state, or we're considering upgrading our practice amp and wondering whether we should change from/to tube/solid-state, it makes sense to understand what you're buying. But with so many options on the market, it's not easy to know which one is right for you or what the benefits of solid states over tube amps are.
So, in this article, we'll compare solid-state vs tube amps, talk about the key benefits, upsides and downsides of each amplifier and show you why you don't have to choose between the two different types of guitar amps as the Laney LA-Studio is the perfect option for tone snobs and the discerning musicians out there.
Are solid-state or tube amps better?
Answer: Tube amps are generally regarded as "better", more dynamic, responsive and pleasing on the ear in terms of sound quality at high volumes, but solid-state amps have more functionality and built-in features and are often cheaper and need less maintenance.
But as always – there's no golden rule when it comes to amps. It's down to personal preference.
What's the main difference between a tube amp and a solid-state amp?
Answer: tube amps use glass vacuum tubes to get their sound and solid-state amps use transistors. Tube amps distort pleasingly and musically at high volumes and solid-state amps do not.
Both types of amps are perfect for all styles of players and environments and there is no"better" option, technically speaking.
In this article comparing the two styles of amp, we'll break down the main differences focusing on:
Components – Transistors vs Tubes/Valves
Tonal differences
Dynamic response differences
Volume considerations
Built-in Features
Weight differences
Maintenance to be aware of
Cost differences
Components – transistors vs tubes/valves
The number one physical difference between tube amps and solid-state amps is the components used and how the amps achieve their sound.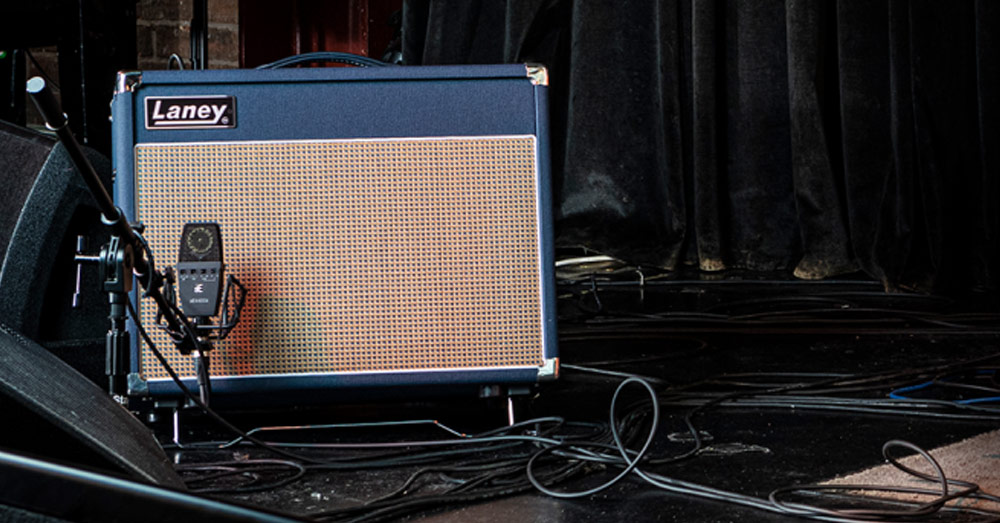 TUBE AMPS EXPLAINED (Compared to solid-state amps)
Tube amps or valve amps as their otherwise known, use glass vacuum tubes in the preamp and power amp section of your amplifier. The preamp is where it gets the tone, the power amp is the volume. When you crank the gain or volume on a tube amp, depending on what controls you have, an electric current pushes the tubes into overdrive, resulting in a "break-up sound" otherwise known as harmonic distortion. This is the key benefit and quality guitarists look for as each amp has its own harmonic distortion quality depending on what tubes it uses. Tube amps also use a transformer to drive the speaker.
You can also gig comfortably with low-wattage tube amps too!
SOLID STATE AMPS EXPLAINED (Compared to tube amps)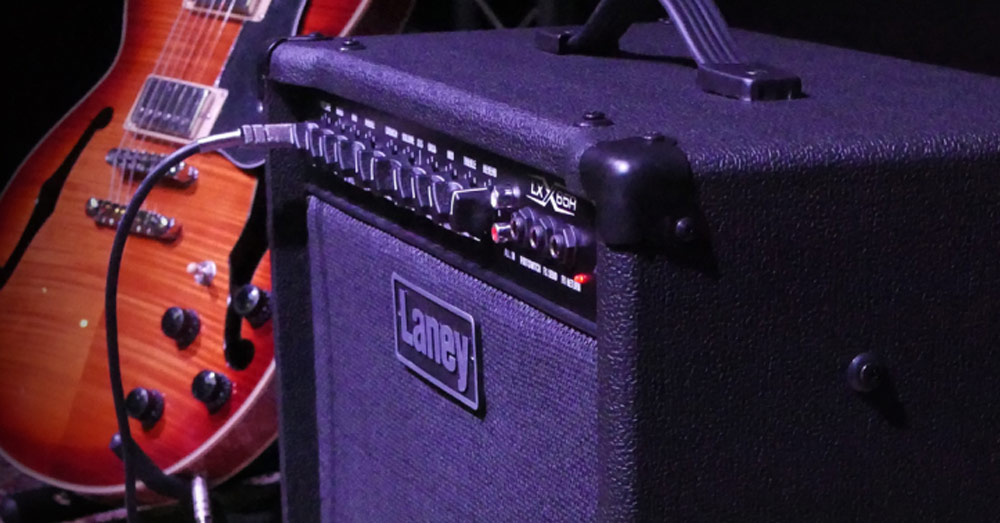 Solid-state amps replace tubes with transistors. This has an effect on the sound when compared to tube amps as the tone does not change no matter how hard you crank the amp. You get a cleaner, more reliable sound at higher volumes with zero natural distortion. Keyboard players and Jazz players love solid-state amps as they can be very loud whilst remaining very clean.
In addition, if you have a distortion effect in the amp it is not affected by the volume, meaning you can have a full-on heavy metal sound at a very low volume.
What's the difference in tone between tube amps and solid-state?
The tonal characteristics of tube amps vs solid-state amps are (until recently) where guitarists often split into two camps.
With tube amps, the tubes/valves offer a warm, rich and harmonically diverse tone and sound quality. When you crank the gain or increase the volume of a tube amp, the sound produced by the valves breaks up and provides the harmonic distortion that guitarists covet. This is what's known as natural distortion. It is unpredictable in a good way and has a natural "life" to the sound.
As each amp is designed to break up at different points, some tube amps are more susceptible to distortion than others. Whereas the likes of the Laney Supergroup, for example, provide a more vintage style distortion which is not overbearing, the Laney Ironheart series is ready to blow out the windows with a heavy metal growl as soon as you need it.
It just depends on what kind of player you are – chugger or rock, shredder or smooth blues.
Solid-state amps, for instance, do not provide natural distortion and opt for a built-in distortion circuit instead. This is beneficial in two ways:
The amp stays clean at any volume – perfect for jazz, country and fusion players
The distortion effect/sound can be the same quality at all volumes
Where a tube amp's distortion will become aggressive the louder you crank the amp, a solid state will provide the same level of distortion at any volume, which is ideal for those who want a completely reliable sound at all times. An example of this consistency in sound can be found on the Laney LX series.
Often tube amps provide a vintage feel akin to the rock bands of the 60s, 70s and early 80s, whereas solid-state amps provide a more modern tone as found in the 90s, and 00s.
However, tube amps and solid state amps are found on the stages and in studios all over the world and thanks to the advancement in technology – tube amps are able to be sculpted to your liking, offering immense clean tones and solid state amps can mimic the feel and power of a valve amp making them almost indistinguishable from a tube-driven amp.
Can you hear the difference between a tube and solid-state amps?
Yes, if you're an experienced guitarist. Solid-state amps don't sound as pleasing to the ear when they distort. Tube amps actually get their character when they start to distort. Guitarists can tell the difference because a solid state won't respond the same way as a tube amp. However, if you're not familiar with amps, you won't immediately hear the difference. Which brings us to dynamic response…
Dynamic Response / Real Feel
One of the key differences between solid-state amps and tube/valve amps is the dynamic response. This refers to how the amplifier responds to your playing.
With a tube amp, the tubes actually respond to the way you play. Hit the string harder and the signal is forced through the tubes at an increased rate, distorting or driving the valve sound to create a break-up. Play softer and the amp will play cleaner.
You may or may not want this quality, especially if you're a player who needs every string to stand out in the mix. However, if you want your amp to be an extension of your playing and really capture the "vibe" and emotion, tube amps win every time.
Solid-state amps will respond by playing the note louder if you dig in, but won't distort.
Solid-state amps provide a much more reliable EQ, allowing each string to be heard the way it should be without ever getting muddy. It's like having a built-in compressor that you never have to tweak. This is why metal players, jazz players and some blues players prefer solid-state amps as you hear every single note crystal clear, even when using distortion. The crystalline quality of a clean solid-state amp is almost unrivalled, which is why keyboard players love them – the detail is there at any frequency.
Volume – are tube amps louder than solid-state amps?
So what's louder when it comes to solid-state vs tube amps? Contrary to popular belief, tube amps are NOT louder than solid-state amplifiers when compared watt for watt.
When you drive a tube amp (also known as non-linear region), the first 12dB of overdrive produces a harmonic that tricks the human ear into thinking the amp is getting louder, when it is actually just becoming more distorted. This is why valve amps sound louder than solid state, especially if you put one up against a clean solid-state amp.
Why is this important? Because you may think you need a really loud amp when in actuality you just need something that sounds good!
Again, volume plays into the decision between choosing a valve amp or a tube amp and the types of venues you're going to play, this will dictate how loud and how many watts your guitar amp needs to be . But when you're choosing an amplifier, you're likely going to need 100 watts max, and even then, trying to find a venue that will let you use all 100 of those watts will be pretty tough!
20,30 and 50-watt amps are perfect for mid-size venues. 100 watts might be the way forward when you play stadiums and festivals.
Fortunately, we no longer have to drive amps into the 100-watt regions to get that lush harmonic break-up as some amps have attenuators on them such as the Laney CUB-Super series and solid-state amplifiers like our Laney LX series are capable of reproducing valve-like tones at any volume… which leads us to my next point.
Built-in Features
Tube amps keep it simple with minimal yet functional controls, whereas solid-state amps, due to their transistor-based construction allow for more tonal tweaking, additional effects and functionality.
There are certain features that tube amp players prefer, such as a master volume and gain, which allows you to lower the volume but drive the tubes into saturation, a functionality found on the Laney Lionheart amps. However, vintage tube amp purists prefer a single gain structure which breaks your amp up into lush distortion the louder you push the volume, a feature found on the LA-Studio amplifier which is based on Tony Iommi's Laney LA100BL amplifier and the Laney Supergroup series – simple, yet deadly when it comes to tonality.
Some tube amp players love the fact you have a master volume and dual gain structure which also means you can drive the amp into saturation, but at lower volumes – a feature found on the Lionheart and Ironheart series.
Other players prefer additional effects, multiple EQ settings, dual channels, built-in distortion, FX loops, aux-in, headphones-in and the option to record directly from their amp into their DAW – these are often features that are found on solid-state amplifiers such as the Laney LX Series. This additional functionality makes solid-state amplifiers incredible workhorse amplifiers for session musicians who need to switch genres without adding a load of new pedals to their set-up and can be useful for recording at home. When it comes to additional built-in functionality when comparing valve amps vs solid-state, the latter will almost always win.
However, some tube amps, Like the LA-Studio combine some of the most sought-after features of solid-state amps and fuse them with the sonic quality and tonal purity of a tube amp. Adding attenuators so you can crank the tubes yet play at a lower volume, headphones-in, cabinet simulation and even a DI output so you don't even need a cabinet for a gig!
Weight
Tube amps can weigh a lot due to the transformers needed to connect the power amp to the speaker. For example, the 20w Laney Lionheart L20T-212 amplifier clocks in at 33.5kg/73.8lbs, whereas the 120w solid-state Laney LX120RT is 18.5kg/40.7lbs. For most people, weight considerations aren't a problem if you're keeping your amp in one place, but if you're carrying your amplifiers around with you or moving them frequently, the weight differences of a solid-state amp start to look more appealing.
Conversely, if you're going to gig without a cabinet, and just use an amplifier head you can cut the weight down considerably. The likes of the Laney LA-Studio, for example, is a tube amp with real plugin technology, similar to a solid state that weighs a mere 7.8kg,17.2lbs. This has all the lush tonality of a tube amp when you crank it, some of the additional functionality you need for recording in the studio (DI / USB out), practising at home (attenuator) and a single channel, dual output design for quick tonal sculpting.
Maintenance
One of the things most first-time tube amp owners/players don't realise is that the tubes need replacing every few years. You might notice that your amp starts to sound a little dull, or begins to crackle at inopportune times – this is a sign that your tubes need replacing.
Fortunately, tubes aren't that expensive, but it is best to have a qualified guitar tech replace them as they may need rebalancing.
Solid-state amplifiers do not have tubes so the only thing you might have to replace is the odd fuse every now and then. Of course, they need TLC as much as any other amp, and if you look after them, they'll look after you, but overall, solid-state amplifiers will cost less to maintain.
This brings us to the next point…
Cost
Tube amps tend to be more expensive than solid-state amps simply due to the transformers, tubes and other components that go into producing them. As most players tend to graduate to tube amps from solid-state amplifiers, they can be known as more aspirational amplifiers – something that you "graduate" to.
With Solid state amps starting anywhere between the £/$100-300+ mark and a good tube amp that you can gig with clocking in at upwards of £/$300-500+, there is certainly more of an investment. However, as long as you're buying a quality amp from a quality brand, it's absolutely worth it. Quite often solid-state amplifiers make the perfect first amp or gift for guitarists owing to their low price.
Pros and cons of tube amps vs solid state
In a nutshell, these are the most common pros and cons:
Solid State Amps:
Less expensive than tube amps
Require less maintenance
Often more rugged and durable
Known for being great at clean tones
Some guitarists find them to have a more direct, clinical sound
Additional functionality available
Tube Amps:
More expensive than solid-state amps
Require more maintenance (tubes need to be replaced periodically)
Known for being more responsive to nuances in playing style
Produce warmer, distortion-free tones when played at lower volumes
Some guitarists find them to have a "muddy" sound when overdriven too much
Can produce a wide range of sounds, from clean to distorted
Each amp definitely has its own unique signature sound
Do I have To choose between tube amps or solid-state amps?
Absolutely not! The perfect tone is subjective. So buy and play the best option for you.
I personally have both solid-state and tube amps (as well as digital guitar rig) and use them for different situations such as rehearsing at home, recording or playing live. For me when it comes to tube amps vs solid-state amps, or valve amps vs solid-state (depending on which side of the Atlantic you're on) it's more about the environment and how loud you want your amp in that situation.
The only real consideration you have to make is how many watts you need in a guitar amp.
If you like the idea of tube-driven tones but with added digital features that allow you to record with, we recommend the Laney LA-Studio. You get 3W of power with a Brake Switch attenuator to drop to 0.1W RMS – which is all you need for home practice, studio recording and going direct-in on guitar when playing live. The 3x ECC83 large plate preamp tubes and 1x 12BH7 power tube helps you retain all the dynamics and nuances of your playing thanks to the tube dynamic, but you also have the solid-state style  USB/DI connectivity and digital sculpting when recording through your DAW.
We highly recommend checking out the benefits of the LA-Studio and why we built it – it's a complete game changer combining over 50 years of amp-building knowledge with modern technology thanks to built-in Two Notes Torpedo functionality.
You have options no matter what sound you prefer!
Final Thoughts on Tube amps vs Solid State Amps
Ultimately, the decision of whether to choose a solid state or tube amp depends on your personal preference. If you're looking for an amp that's less expensive and requires less maintenance, provides crystal clear clean tones at high volumes and offers more tone sculpting features then a solid-state amp may be the right choice for you. However, if you're willing to invest more, and want that classic tube-driven saturation and natural harmonics that are unmistakable to the ear and an amp that responds beautifully to your every nuance, then a tube amp may give you the sound you're looking for.
Or why not mix both options together with the LA Studio which fuses tube amp sonic qualities with digital reliability and DynIR virtual cabinets opening up a world of guitar amp sounds for live and studio use?
Whichever type of amp you choose, make sure to try it out before making your final decision between valve amps vs solid-state —after all, only you can know what sounds best to your ears! Just don't risk buying a cheap amp that'll let you down!
Don't risk poor sound onstage. Find a Laney Guitar and bass amp dealer near you , plug in and hear why we're relied upon by the world's best musicians to make them sound incredible onstage and in the studio.