Written by Fenn Alexander, Laney Amplifications Artist Relations Manager
2020, hospitals, gigs, and the future…
If the past 18 months has taught us anything, it is to live for the moment and enjoy every second you can, someone who can testify to this more than most, is Dinosaur Pile-Up frontman, Matt Bigland.
I went to see Matt for a catchup at his London home a few days before he returned to Reading Festival 2021 to headline The Lock Up Stage (see our other blog for a run-down of how that went, spoiler: they smashed it). I haven't seen Matt for nearly two years (DPU Headline at Birmingham O2 Institute 2019), so this is strange, not just because of that time, but because of what has happened within that time. There was the Covid-19 global pandemic, the many lockdowns, the pause of live music, and on top of that, both myself and Matt found ourselves being admitted to different hospitals on the same day in 2020. Myself with brain tumours and a stroke, and Matt eventually to be diagnosed with Crohn's disease. Thankfully, we are both on the better side of the worst of it, but driving down to London I realise that this is a big deal, because if the rulebooks were to go by, neither of us should have made it through 2020…
So, I get to the front door, about to knock, and all the seriousness is halted because I see a doorbell, and I just can't help myself but imitate Bart Simpson's signature doorbell ring (if you know, you know, if you don't: The Simpsons, Series 7, Episode 3). The door opens and it is the man himself, Matt Bigland, my pal, in the flesh, what a moment. A cup of tea is made, and we sit down for a chat, naturally, the first thing we talk about is our health, but this very quickly subsides into our favourite topic: AMPLIFIERS.
Matt Bigland's Laney Rig
Starting with Matts's rig as it is now, all Laney, Ironheart IRT120H, GH100R, IRT412 (x 2) and GS212VR (also x 2). We have a reflection to 2018, the time Matt came to Laney HQ in Halesowen to find the tone for him. Matt had previously been using a different brand of amp and the sound just wasn't right:
"I remember that first day, I think I was trying to get the tone I was used to with the other amp I had been using for so long, but as soon as I plugged into the Ironheart, it was like a lightbulb moment. Like an "ohhhhhh shitttt, this is what it can sound like, right" and from there, we started throwing ideas around of how to make this insane sound even bigger. So hey, why not continue using a second rig (as a switch in/out for boosting certain parts of songs), so we grabbed a GHR and did the switching thing, it was like ripping your head off, so that was that. Done, sold, whatever you want to call it, it was in the bag."
The rig certainly looks the part, but you can be the judge of that. The first show I saw was at Download Festival 2019 on the Zippo Encore Stage, say no more: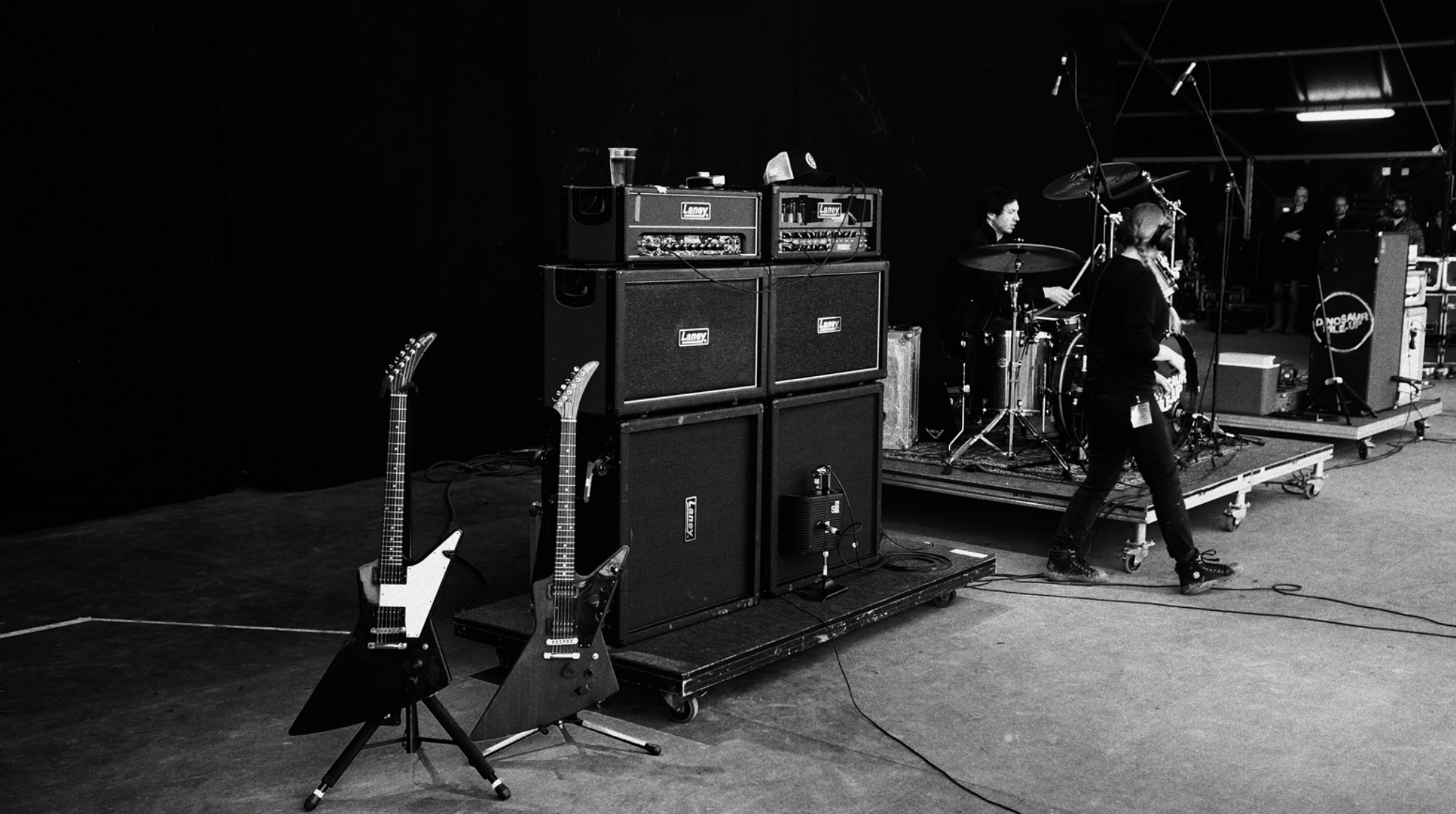 But what was the very first Laney that really caught Matt's ear?
"Our producer and good friend Larry Hibbett has this old Laney Klipp, the guy swears by it, so I gave that a go and dude the thing just rips, but it's from the early 70's, so you can't really tour it, so that is the sound I was looking for, I don't know why I didn't just go: "HEY LANEY I NEED YOU IN MY LIFE PLEASE" but anyway, we got there in the end and I've got to say, the Ironheart, although it doesn't sound like the Klipp, the Klipp is its own unique thing, but the IRT is just killer. It has this thump and deep chug like nothing else. Add to that the GHR and you get this warm back-end fuzz, more akin to the Klipp actually, and that's it, the sound I'd been after was a Klipp, but really, the sound I needed was an Ironheart."
Thoughts on Digbeth…
As we continue our chat, different topics come up, you know how it is with someone you haven't seen for so long, you go on tangent conversations and then thirty minutes later one or the other says "oh yeah, so anyway…" and you both slip back into the conversation you were 'just' having.  One thing Matt was keen to talk about was how good the new Digbeth range of bass amps look. Dinosaur Pile-Up bassist Jim Cratchley has come on board with dual Digbeth rig and Matt conveyed his love for the aesthetics:
"Mate, I've got to say, the Digbeth looks amazing. It's got them classic lines and looks, Jim was telling me to "wait until you hear it" so I am totally stoked to hear that, but the look of the rig is killer dude."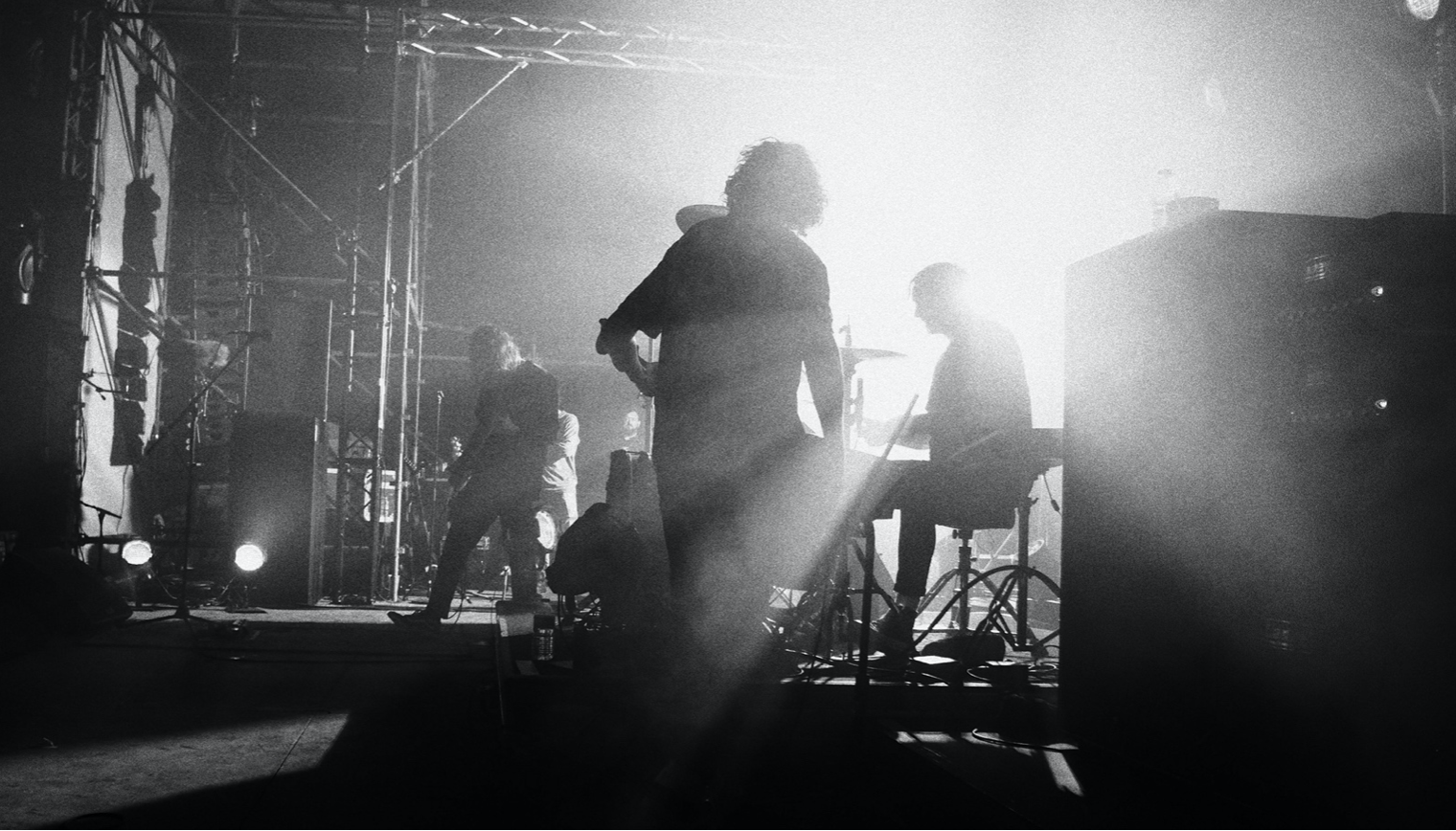 I asked Matt how the lockdown has been for him and if there have been moments of flowing inspiration and writing:
"There has been plenty of that, but also, I've tried to not get too frustrated if I picked the guitar up and it just wasn't happening. I think that is important to remember as a songwriter because usually you have such limited time to write, but suddenly everything stopped. No tour cycles, no studio writing, nothing. Just me, in my house with my guitar and my IRT-SLS. So, remembering that every moment doesn't have to be full of the best riffs ever and every day doesn't have to be fulfilled by writing or completing a song. Both for my physical health as I am still recovering, but mainly for my mental health. Remembering to try and keep a sentiency about my day-to-day through lockdown and hospital visits."
Songwriting with the IRT-SLS
One cool thing Matt mentions is how the IRT-SLS is a perfect writing tool. Not for the portability or ease of use, but for something I hadn't thoroughly considered previously:
"So the front end has two ECC83 valves in, similarly the IRT120H I use on stage has four ECC83 valves in it, so when I've been writing with the SLS, I know that if I do something at low volume with it, I don't know, say a particular type of response between what I'm hitting on the strings to what is coming through the amp, a particular type of chug, I know that when I get on the big amp (IRT120H), it is definitely going to react in a similar way, if anything, it's going to react even better than it will in my head. So yeah, the IRT-SLS is such a great little thing to have when writing and recording little demos."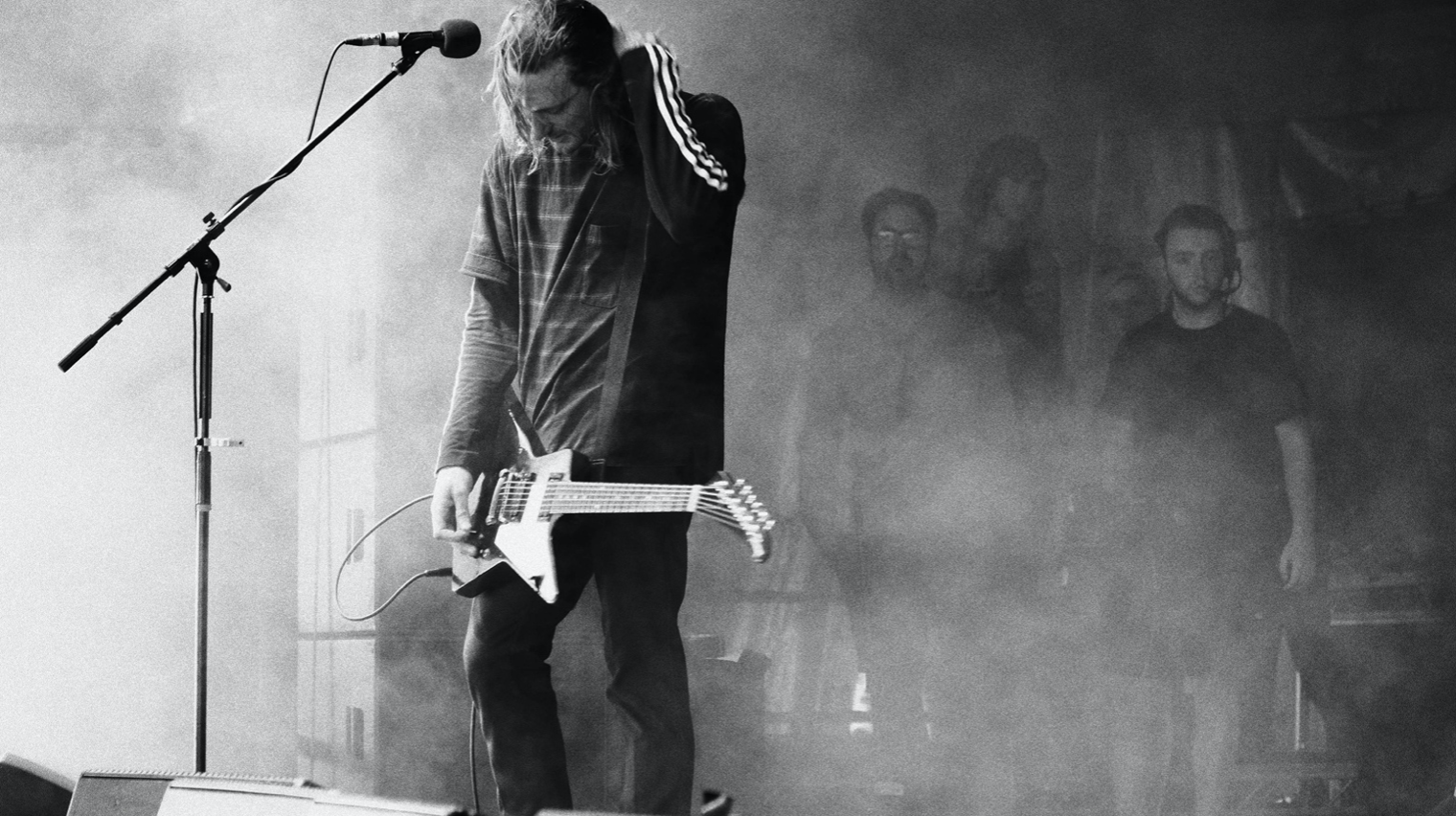 New music for Dinosaur Pile-Up?
Talking of writing, I'm praying we have some new DPU music soon and Matt confirms that is the plan. There's a lot to write and talk about and even more to get down on record for the eagerly awaited fifth studio album. After the success of the incredible 'Celebrity Mansions' release of 2019, I know whatever is round the bend for these lads is big. There is a feeling whenever DPU are mentioned that they are on the rise, and it is thoroughly deserved.
Looking forward to the immediate future, Matt is honest about being a little nervous for the upcoming headline show at Reading Festival 2021:
"Dude it's been nearly two years since I was on a stage. Can I still do it? You must believe in yourself of course, but there's that little voice that's inside going "can you though?" But also, there's this other side where I am just soooooooo stoked to get up there with Jim and Mike and just enjoy playing together again."
I for one couldn't think of a better way to finish things up either, with the excitement of being back on a stage with one of the best bands out there, but not just that, good lads and great pals as well. If you've never checked out Dinosaur Pile-Up then treat your ears to some of their music, you won't regret it. DPU will be on tour to support their new record once it is released, 2022 looks like it's going to be a year of big riffs!