Written by Fenn Alexander, Laney Amplification Artist Relations Manager
Return Of The Kings 
2020 was a strange year, you don't need me to tell you that! From COVID-19 to lockdowns, and many other reasons (see my interview with Matt Bigland for more details) but with Reading Festival, we saw the long-awaited live return of one of the UK's most exciting and rising riff-based rock bands: Dinosaur Pile-Up.
Called up with weeks to spare, DPU (Dinosaur Pile-Up) headlined The Lock Up Stage. Nearly two years since their last gig, their return to one of the world's biggest festivals in Reading as a headline act is nothing more than what they deserve. After years on the road touring in vans, their return seemed more sentient than any other gig I have witnessed since the 'return of live music'.
Naturally, there were some nerves floating around the DPU dressing room. Walking onto the stage, these soon dissipated and the show began! A packed tent with over 6000 people squeezing in, with plenty more outside trying to get in to bask in the glory that is riff-based rock music.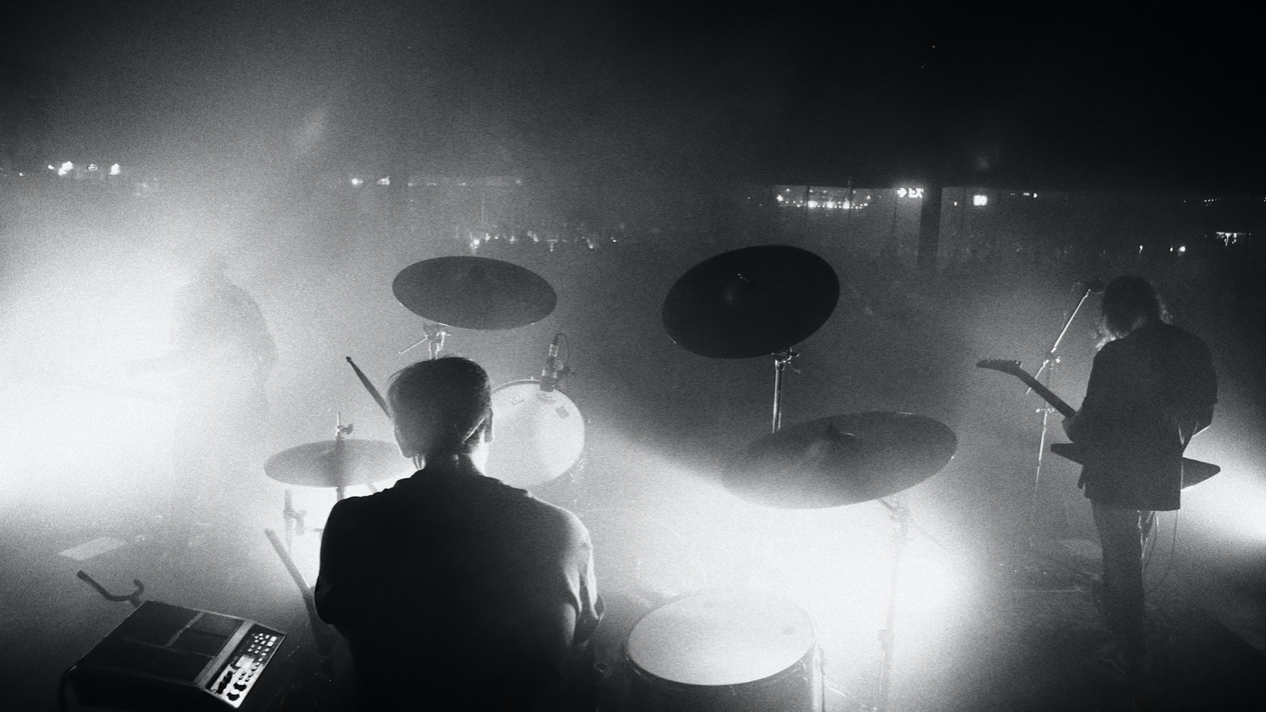 A Stage Full Of Laney
The stage is literally covered in Laney. On stage right, guitarist, songwriter and singer Matt Bigland runs a very impressive rig that is: IRT120H running into one IRT412 and one GS212VR, which is his main sound. Then, if he wants to push the sound, he has a GH100R running into another IRT412 and GS212VR respectively. It is one of the best sounding rigs of all the artists we have on the Laney roster, and for me personally, looks INSANE on stage. That red Ironheart glow never fails to look a rock and roll masterpiece on a dark stage, add the fact that Matt plays a Gibson Explorer and you have got yourself a front man's rig for the ages! Having said that, we have discussed a possible new cab setup for Matt, so keep an eye on that for the future…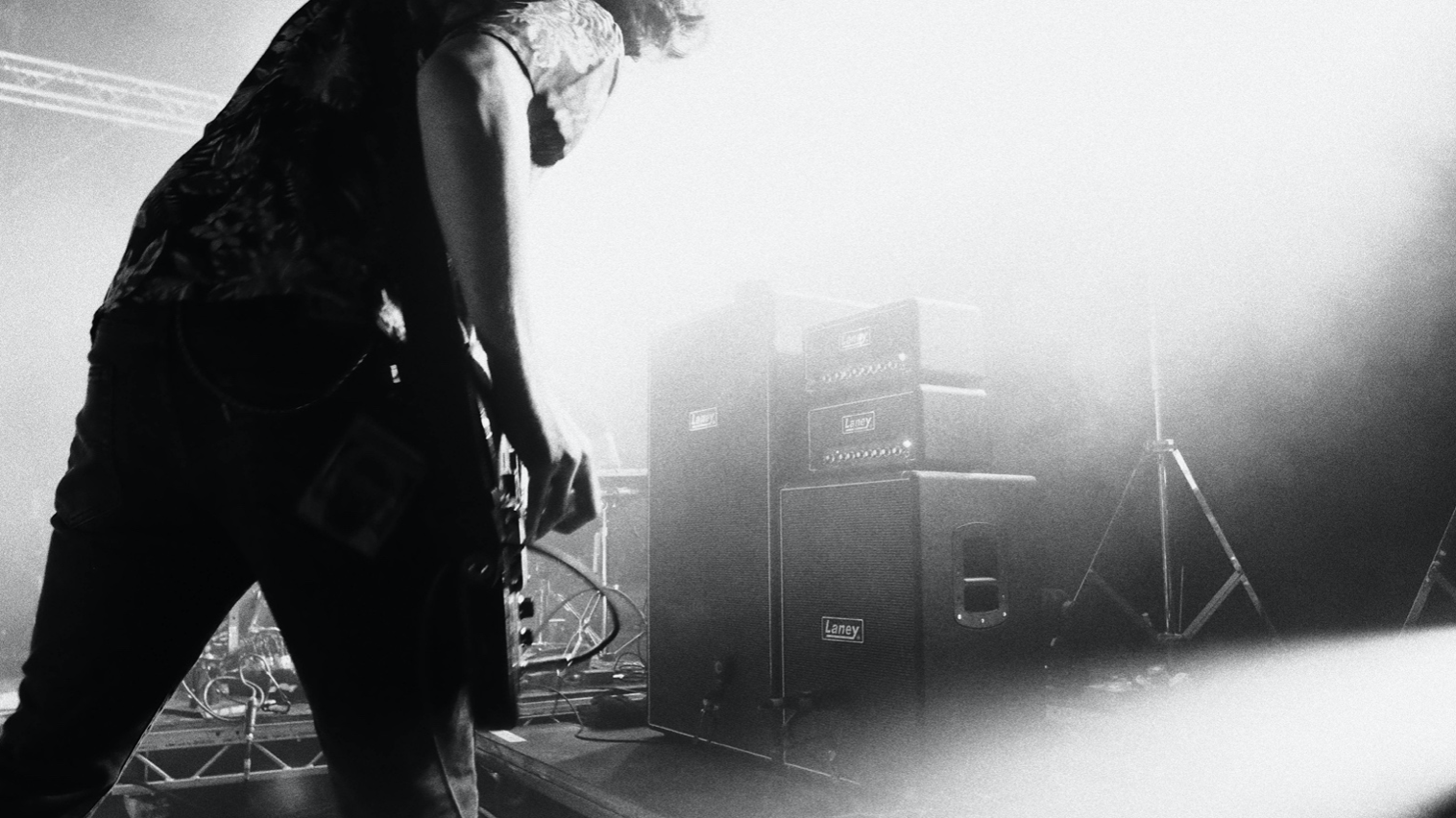 Dinosaur Digbeth
Over to stage right and we have yet another wall of Laneys, and once again, running them in a cool and different way. One of our new Digbeth bass artists, Jim Cratchley is running technically two Digbeth rigs, but splitting the signal through a switcher on his board so, similarly to Matt he can bring one amp in and out, depending on how the song needs it.
Jim runs a DB500H into a DBV810-4 and then his second rig is another DB500H into a DBV212-4. Naturally, you'd expect his main sound to be from the 8×10 right? So did I, when in fact, his main sound is through the 2×12 as these new 12" HH Black Series loaded cabs are so round in sound and the extra cabinet depth gives it a proper thump. The 8×10 is then used as more of a treble aggressive guitar tone, making the bass have characteristics that thicken the guitar sound during a chorus where both Matt's Ironheart and GHR amps are on.
But more than the tech side of it, the thing that I am blown away by, as I am every time I see a Digbeth on a stage is, HOW GOOD THIS THING LOOKS. Hot damn, we knocked it out the park on the bass amplifier aesthetics on this one. But then, it is switched on… Oh wow, the sound, especially with this double rig that Jim is running, quite literally blows you away.