Written by Artist Relations manager, Fenn Alexander
Why do I know every riff The Howlers play?!
I'm stood in The Lexington, Islington, London. Before me, on the stage are three men who are playing riffs and songs that I feel like I should know. I feel like I know the melody, I feel like I know these songs, but I don't…
The band are The Howlers. Their music is so catchy, you'll find yourself in a confusing position as their music has the melodies you already recognise, even though you've just heard the tunes for the first time. This is something that is very rare and when you hear it, you must really step back to appreciate what you are being treated to.
The Howlers have guitarist and singer/songwriter Adam Young at the helm, with Gus Ter Braak on the bass. Both have a distinct tone, both incidentally playing Laney rigs. Adam is on the LA30BL and LA212 cabinet while Gus is on the Digbeth range DB200H and DBV410-4, two rigs that thoroughly complement one another, both in sound and aesthetic.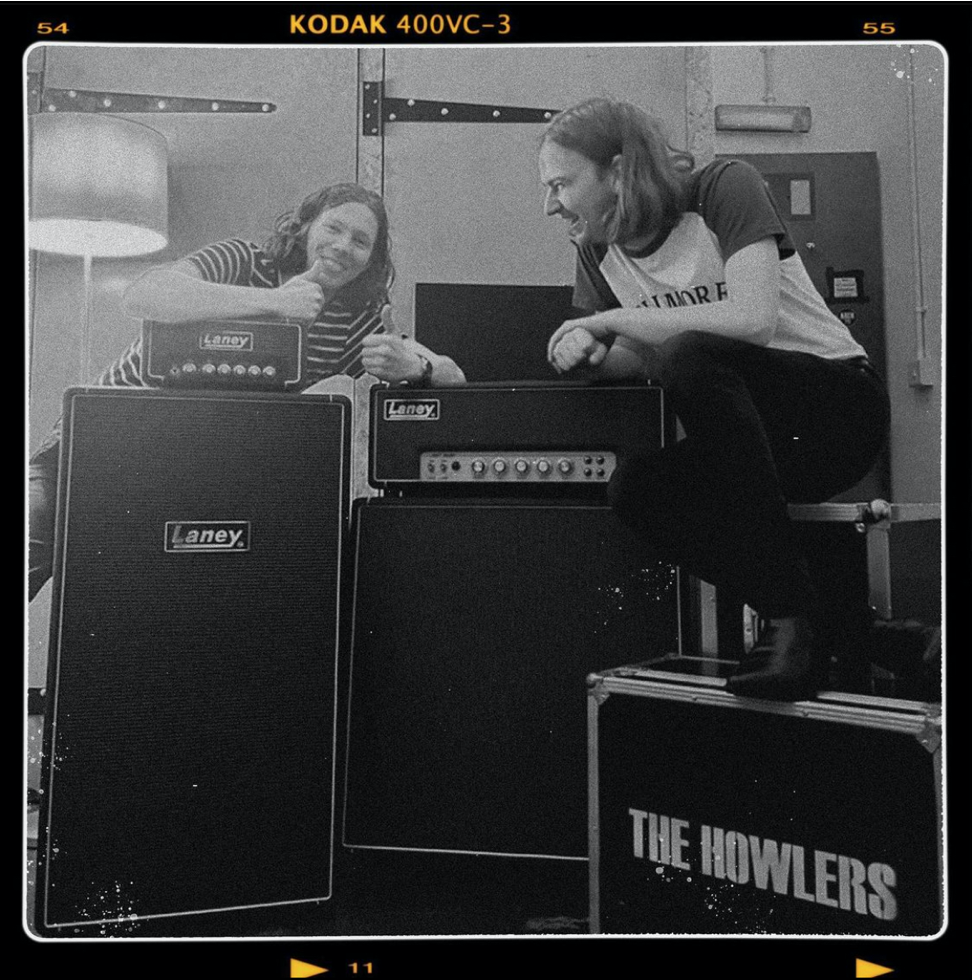 VINTAGE TONES
Monochrome lines and vintage tones run across both the Supergroup and Digbeth family respectively. Add to this the vintage sound and you have the perfect complement with a band like The Howlers playing them, as Adam explains:
"I've played Laney for a few years now, initially on the Lionheart (L20H and LT212) but my heart always knew that the LA30BL was the one to sit perfectly with the music I write with The Howlers. That Supergroup Laney sound is something really distinctive and exactly what I need."
We couldn't agree more, see for yourself:
FIRST DIGBETH IMPRESSIONS
As you can see, getting that vintage sound is exactly what The Howlers are about. Adam also runs an original 1960's Selmer 2×12 combo for a bit of crunch. You see, the LA30BL is very loud so to run it hot, means to run it too loud! 
Gus, on the other hand, has moved from the old Laney Nexus rig (Nexus-SLS, N410, N115) to the new Digbeth range of bass amplifiers. He was involved from before the launch, in fact nearly two years ago when he first joined Laney, he had the chance to play the very first Digbeth prototype and he knew it was the right thing for him:
"When I first played the Digbeth prototype head, it just spoke to me. It had a crunch and a clarity that I was trying to achieve previously with multiple pedals. As soon as I got the Digbeth rig, I dialed it in and it in and that was it. Really easy to get to grips with."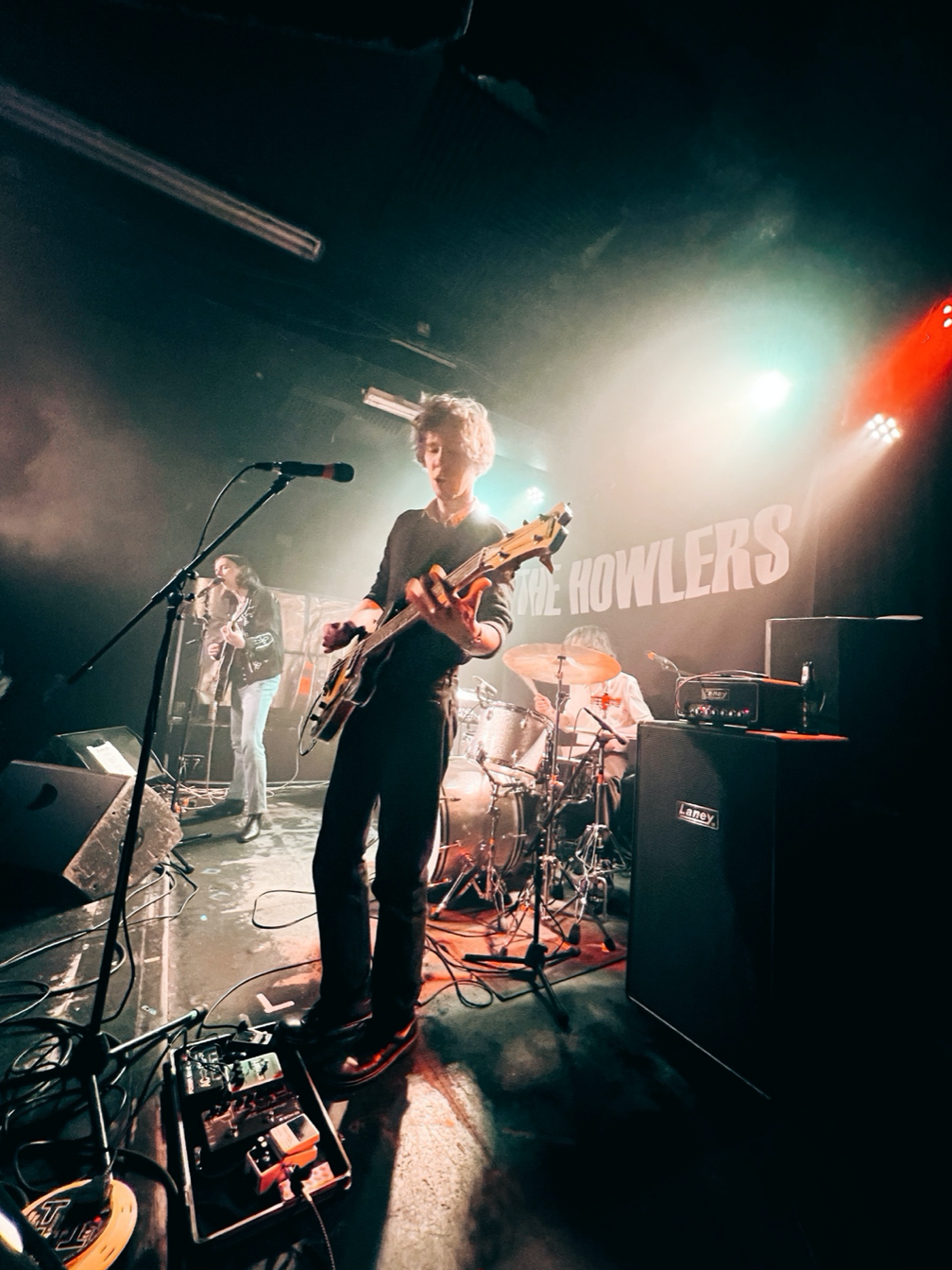 THE HOWLERS & LANEY: GUS & ADAM'S RIG
ADAM
HEAD: LA30BL
CAB: LA212
PEDALS: Black Country Customs Secret Path
GUS
HEAD: DB200H
CAB: DBV410-4
Make sure you check The Howlers out across social media @thehowlersuk and get their new EP 'The Sum Of Our Fears' which is out now to download, buy and stream in all the usual places.