If there is one live band you absolutely must see in your life, it is Skindred. The Welsh dub-rock powerhouse, fronted by Benji Webb and with those thumping huge bass tones by our very own Dan Pugsley.
Dan has been a Laney player for many years, from the original Nexus Tube to the Nexus Studio Live and then the Nexus SLS. But, as Bob Dylan once sang, "the times they are a changing," and never more so than in 2021 with the release of the brand new Laney Digbeth range of bass amps. Dan is one of our lead artists using a rig that consists of the DB500H and DBV810. 
And there we have it, what a setup! As the old saying goes: 'What's better than one Digbeth rig? Two!" Okay, we just made that up, but you can't deny that is one fine looking rig. Built for riffs and gigs!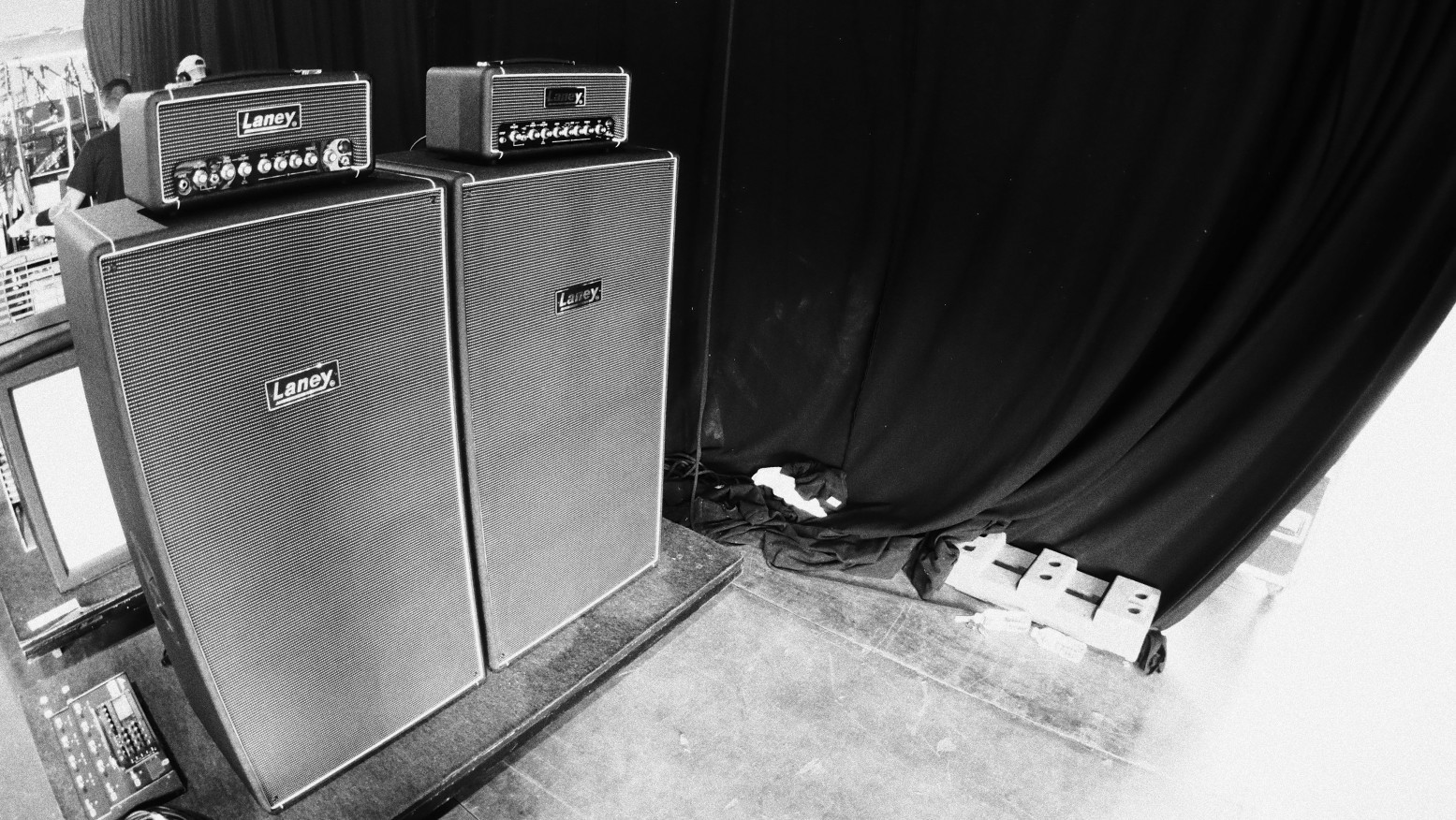 Skindred at Bloodstock 2021
Last week we headed to Bloodstock to capture some content with Skindred. It's not a festival we have been to before, but one we immediately never wanted to leave. Naturally, with a metal festival based in the Midlands, you are going to get that comparison to Download, but Bloodstock has a completely different atmosphere and vibe. It's more relaxed – perfect for one of the first larger festivals to return after the bizarre year we've just experienced due to our good old pal Covid-19 (yes, we all still hate you covid if you're reading this).
Skindred were the main support to Friday night headliner Devin Townsend. They hit the stage just as the clouds decided to part and reveal the glorious Derbyshire sunshine, with songs such as Ninja, Rat Race, Doom Riff and That's My Jam. The crowd were a hotbed of headbangers to match the tunes they were being treated to.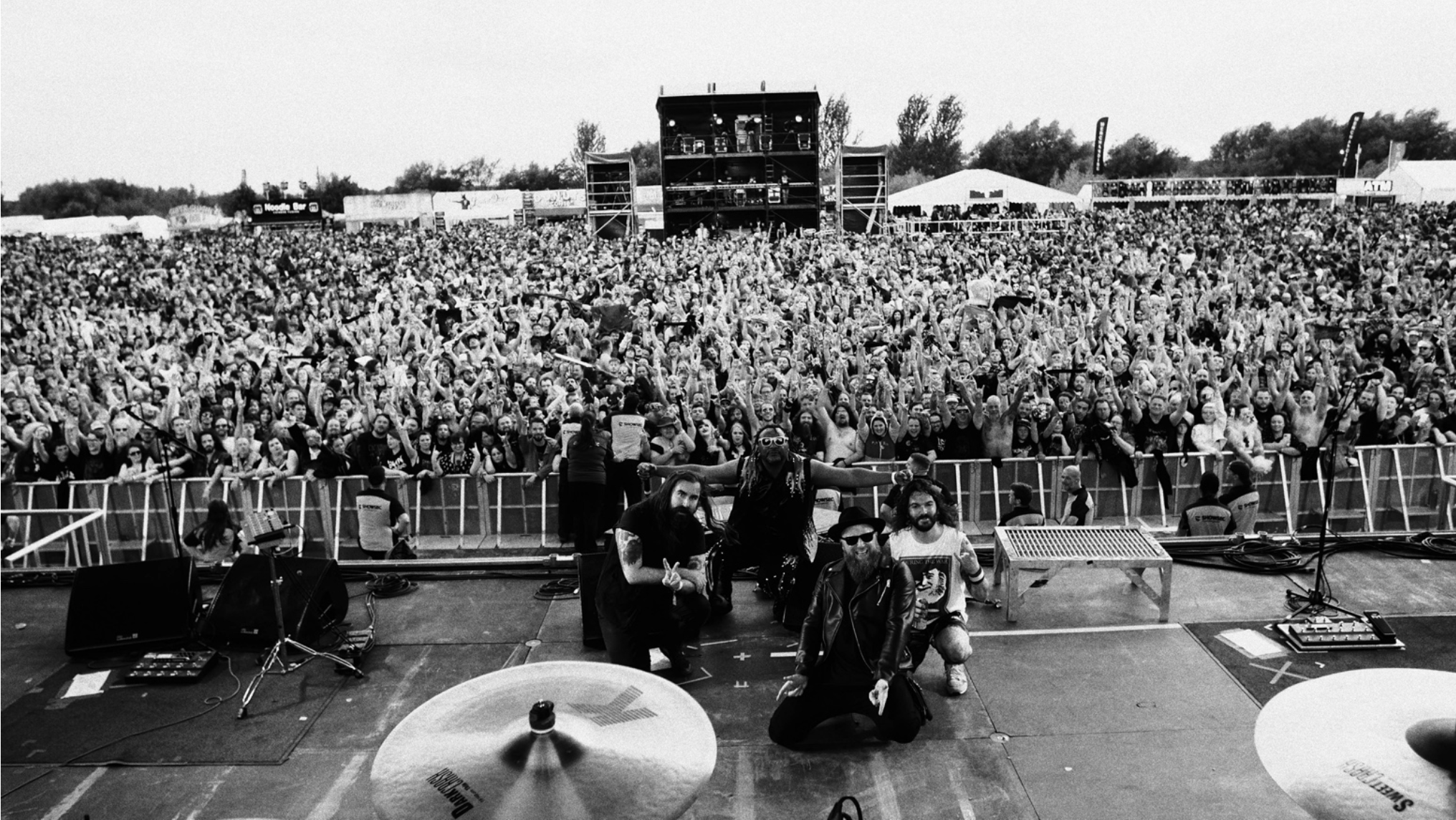 The Return Of The Newport Helicopter…
To say Skindred are the perfect band for a festival crowd of 40,000+ is an understatement. With every song and riff, they command the audience, treating them to a plethora of great music their signature tongue-in-cheek energy to keep your eyes fixed to the action.
Rounding off their set with the perfect curtain call song 'Warning', which is accompanied by the now infamous 'Newport Helicopter', something that must be seen to be believed. Benji instructs the crowd to take a piece of clothing and hold it in the air before the whole crowd spin it above their heads as the band come back in with the huge 'Warning Riff'.
Make sure you catch Skindred on tour as soon as you can, they are a force to be reckoned with! You can find out more about the Digbeth bass gear used by Dan Pugsley  here.
Written by Fenn Alexander