From number one records to future hits:
We sat down with Gethin Pearson at his studio in West Wales; The Institute of Sonic Architecture to talk about his unique pathway from picking up guitar to becoming a producer:
"I started playing guitar when I was young, but even at that age I knew I wanted to use the guitar for more than what it can do, so using pedals and effects in a more dynamic way interested much more than the standard 'plug in and play' idea."
Gethin similarly uses amps in an unconventional way, mixing things up to get the best sound possible, quite literally using the best tool at his disposal to attain the best result, which is exactly what he is there to do. As a producer and mixer he knows that the sound for the final product is most important, but as a writer he knows how sounds can be created and developed, so both sides of his talents complement one another to ensure the whole project, whatever it may be, has the best sonic tone possible, hence his studio name; The Institute of Sonic Architecture, because that is quite literally what is happened here in West Wales, the architecture of the sonics that we all create to produce music.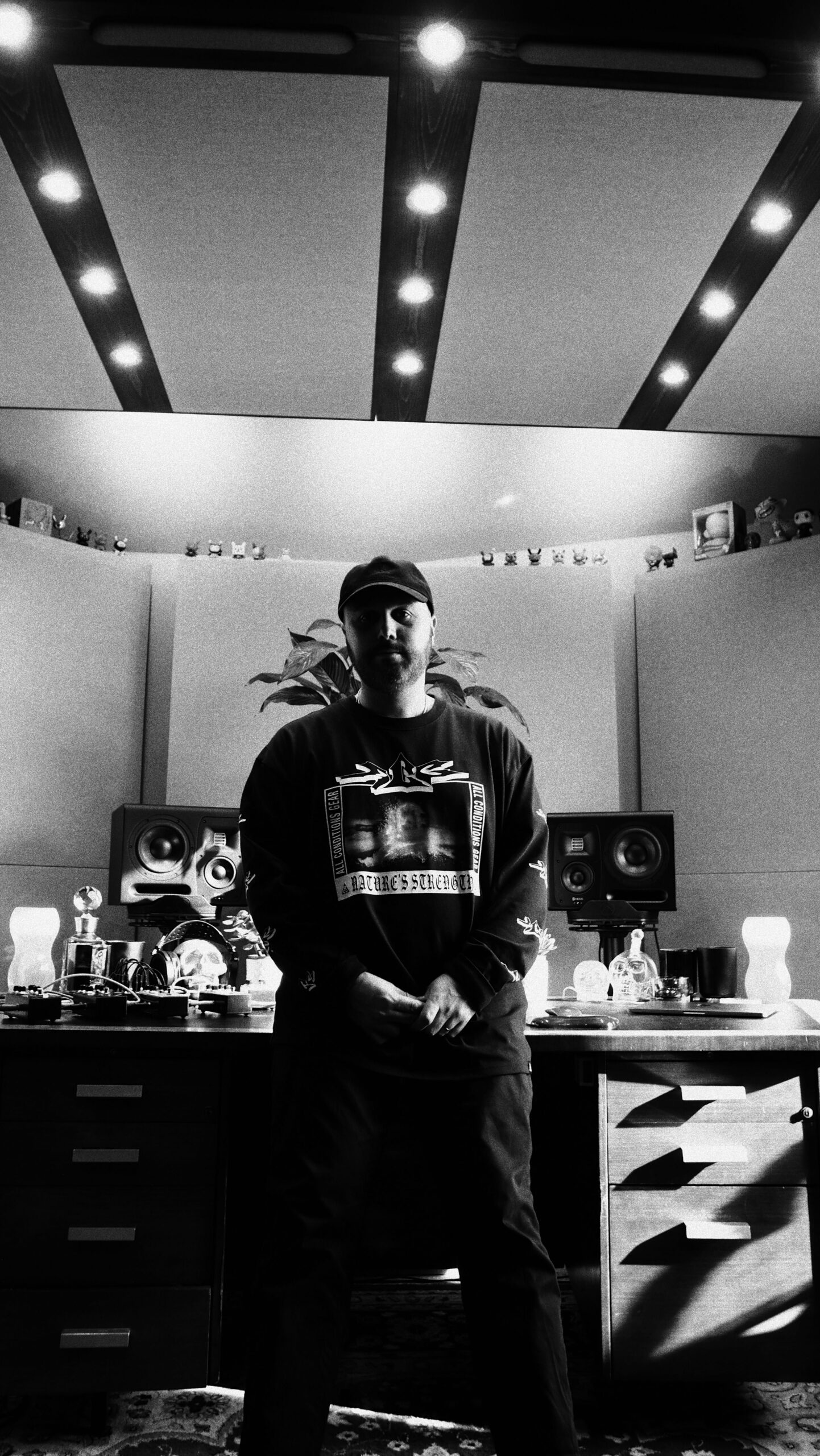 Amongst the range of options to him at his studio, Gethin has a selection of Laney and Black Country Customs products at his disposal, including the Lionheart L20T-112, the Ironheart IRT60H, the Digbeth DB500H and DBV212 and a much-loved Cub-Super 12. Pedal-wise he has the Black Country Customs Secret Path, Monolith, The 85, Blackheath and Spiral Array:
"I love experimenting with the Laney's. I find that more often than not I'll put guitars through the Digbeth and use the BCC-T85 on vocal and combine the Monolith and Blackheath for bass. Putting a synth or keyboard through the Secret Path is a real sound scape and opens up so many options, I love them."
Many projects have come Gethin's way, but unlike many, he prefers to look forward at what is happening next, not to say he isn't proud of his previous work, but singling out one or two songs or records feels like a disservice to the others, as he works across such diverse genres, it almost seems unfair to pick one over the other or vice-versa, and we totally agree.
You can watch the full interview with Gethin over on the Laney YouTube channel where Gethin himself explains his journey and career.