Known for doing things their own way, While She Sleeps never fail to impress, and Bloodstock 2021 is no exception to this.
With a storming set on the Ronnie James Dio stage, they set the crowd alight and didn't stop for an hour of heavy metal riffs. There was also something very special on stage, a Laney Digbeth rig, but no need to rub your eyes, because yes, you are seeing double! 

 While She Sleeps' Stage Setup
Quite an impressive stage setup, the only live amplifiers on that stage are Aaran McKenzie's two Laney Digbeth DB500H's and DBV810-4's respectively. One is on stage left, one on stage right, and the clever thing they have done is split the signal from the Digbeth rig that is on stage left to send it to the stage right input of the DB500H.
The reason for this is that While She Sleeps run in-ear monitoring systems for their stage and live performances. However, Aaran wanted to have that rumble and a bit of on-stage presence, so he has his signal direct into the Digbeth, then setup for his sound, the D.I is then taken from that, split into two, one to go to Front Of House to get mixed, but the second signal is cleverly sent to the stage right Digbeth and put through the input. This now means Matt can have his own personal mix of Aaran's bass sound, but through his own Digbeth, meaning he can add a bit more EQ to perfectly fit how he wants it to sound but without messing with how Aaran has his Digbeth set. Very clever!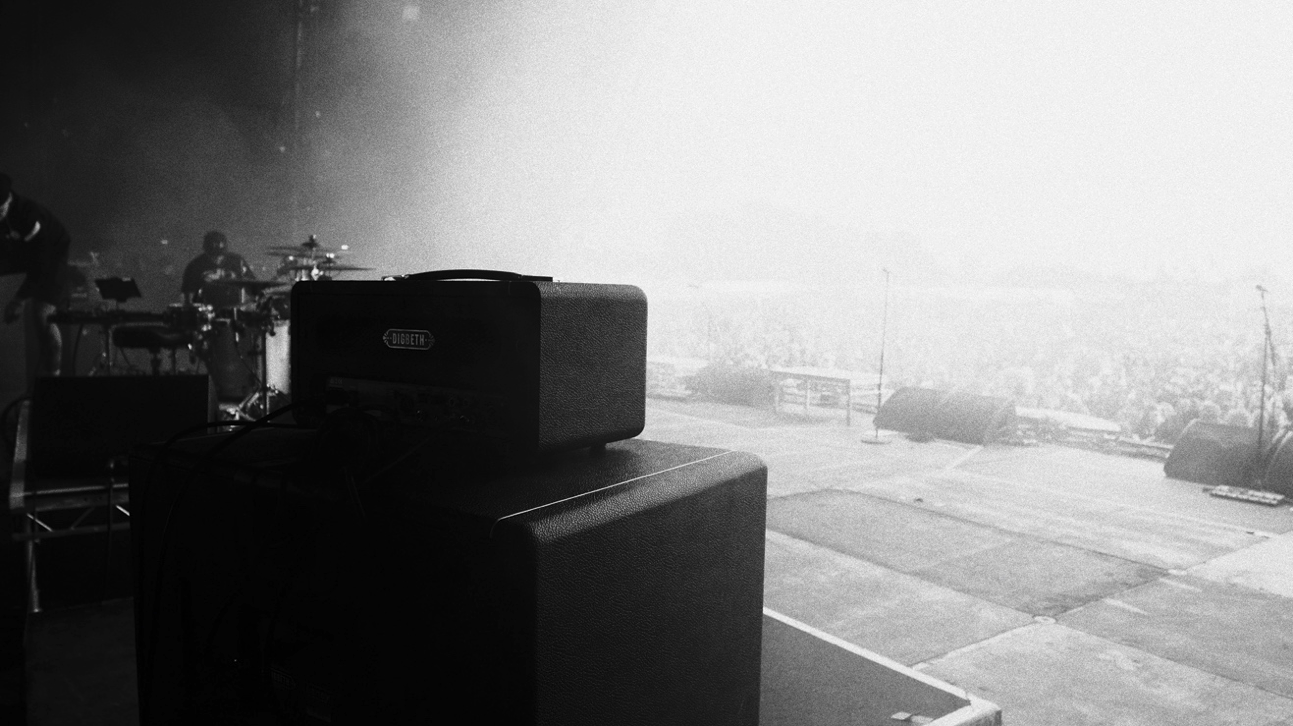 Sleeps Society
With this sort of clever technical side, it really proves that While She Sleeps take into consideration every aspect of their live performance. This isn't a shock, though, as everything they do is thought through carefully. Their very inventive 'Sleeps Society' platform, which allows fans to get exclusive access and content for a small monthly fee, is something completely different and not akin to anything done by any band before. As Aaron tells me: 
"It just makes sense, letting the fans have access to everything we do. We are all creative people and our fans have literally put us where we are to this day, so making sure they get something a little more exclusive, well, we owe it to them."
This doesn't mean their online presence is any less interesting, In fact, it's quite the opposite. With showing teasers of what you can get on the Sleeps Society, you get a real insight 'behind the curtain' to what it is genuinely like to be in one of the biggest UK metal bands.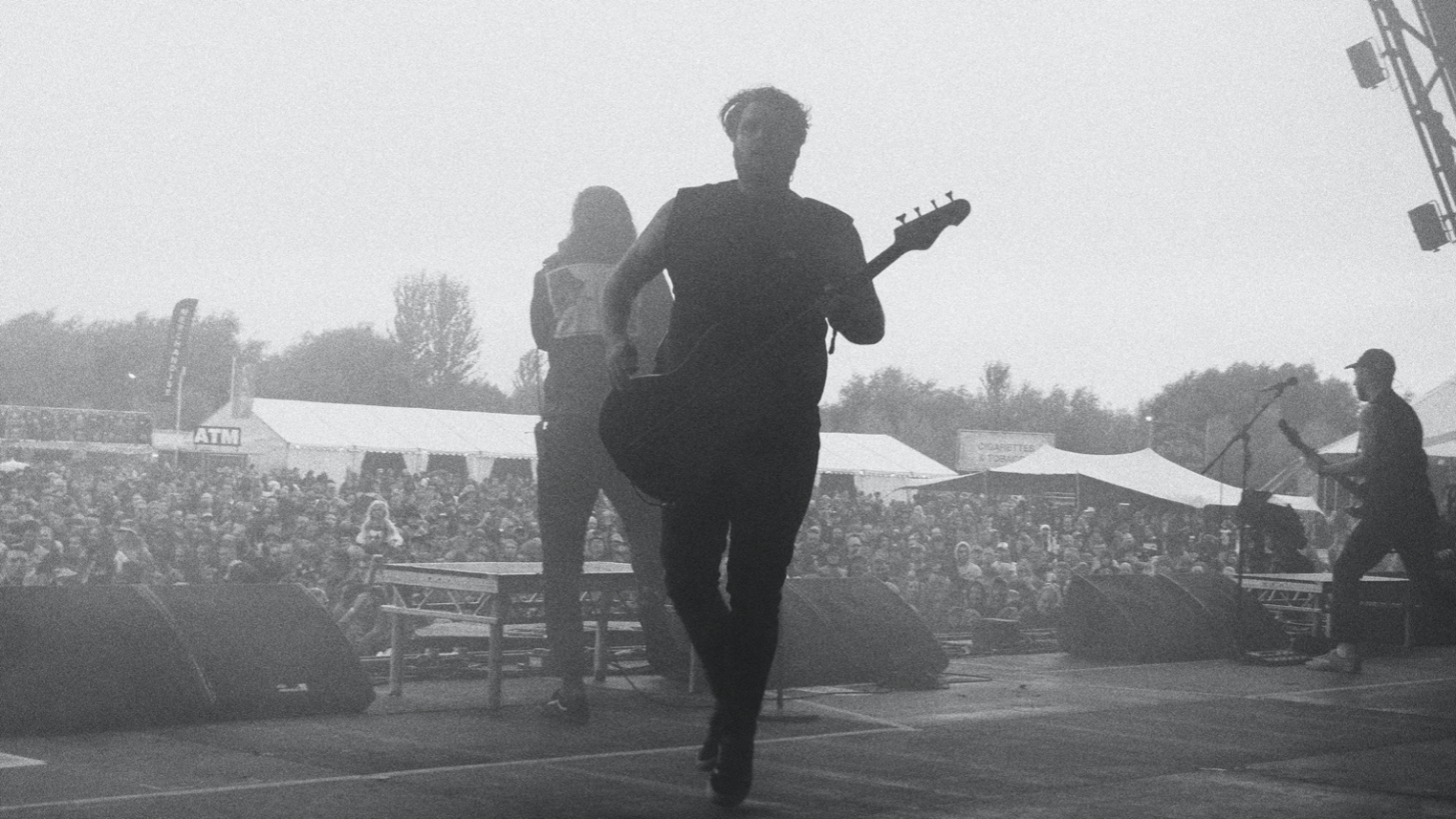 Metal at its finest.
You may think all this content creation may be a cover for a lackluster, but you couldn't be more wrong. Their live show is full on – start to finish they do not stop. Try following one of the lads on stage, they ooze the energy that their music creates. To top it off their frontman Loz runs through the Bloodstock festival crowds and climbs the sound tower – Eddie Vedder eat your heart out!
If there is one thing you do today, check out While She Sleeps, you will not regret it.
Written by Fenn Alexander