The Return of The Prodigy…
There has been lots of speculation in the past year or two if the kings of live electronic dance music, The Prodigy, would return to the stage since the tragic loss of frontman and singer Keith Flint in 2019. These questions were answered in 2021 with the announcement of the 25th anniversary tour of the album 'The Fat Of The Land', the record that had the supersonic hit 'Firestarter' and 'Breathe' on, which of course catapulted The Prodigy to the stratosphere, helping the electro-dance act become one of the biggest acts on the planet in the 1990's, into the 2000's and up to today.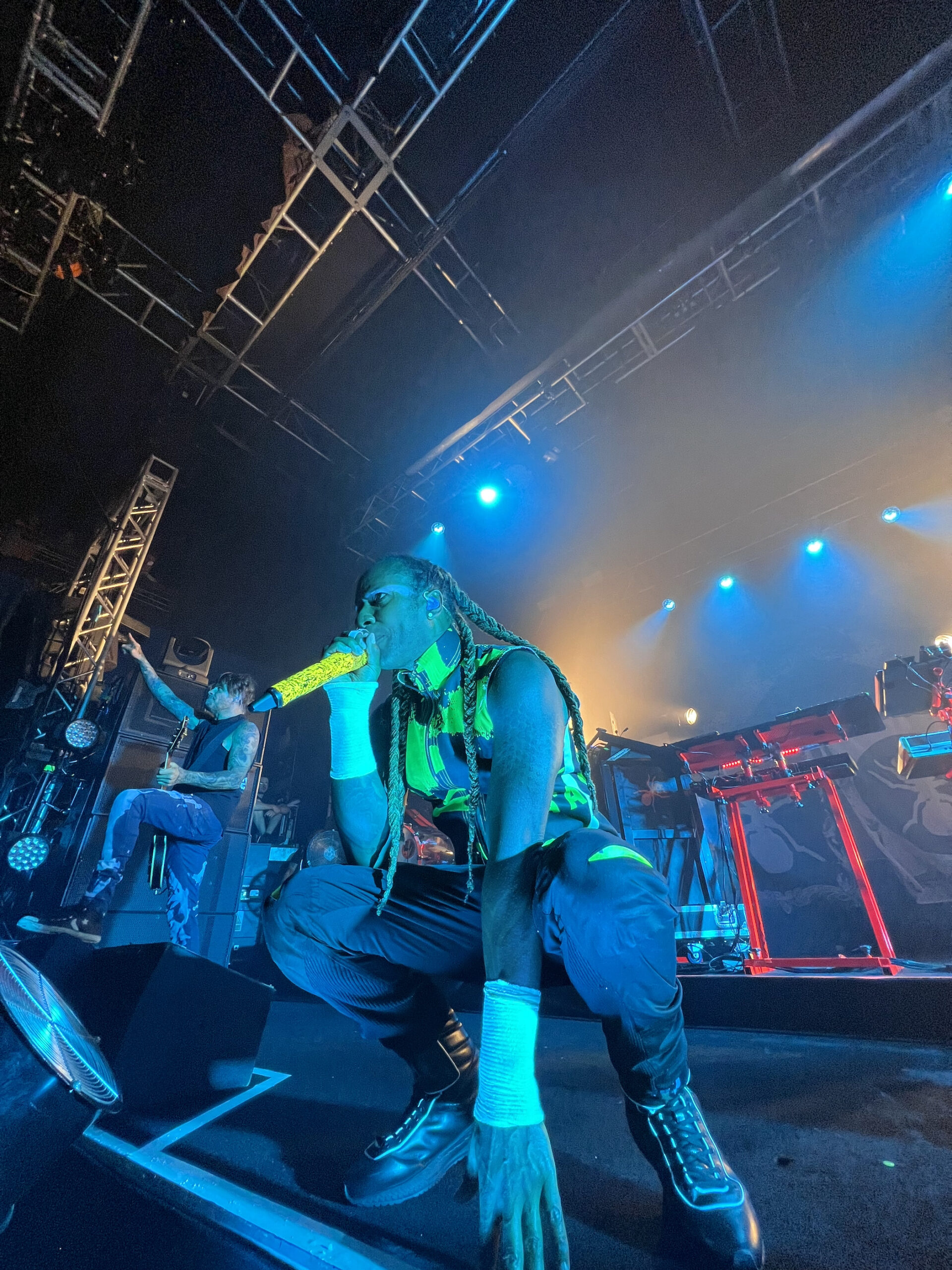 The O2 Academy is the third date of this triumphant return to the live setting for the band, and with spirits high, we saw Laney Artist Rob Holliday back in the mix with a guitar and a bass in hand and a Laney rig behind him providing the punk tones people are desperate to hear. The O2 Academy is absolutely rammed, not a spare bit of space from front to back, top to bottom, and the crowd are salivating ready for the band to come out and give them what they want.
Then… the lights dim and we all hear the iconic riff from the start of Breathe. The band take to the stage, the crowd go lucid with excitement and then it starts… The lights, the lasers, the smoke, the energy the volume. Credit where it is due, The Prodigy are one of the loudest bands going, but it isn't a harsh volume, it is the sort of volume where you immerse yourself into the sound, push yourself through the energy to enjoy every moment of this insane set.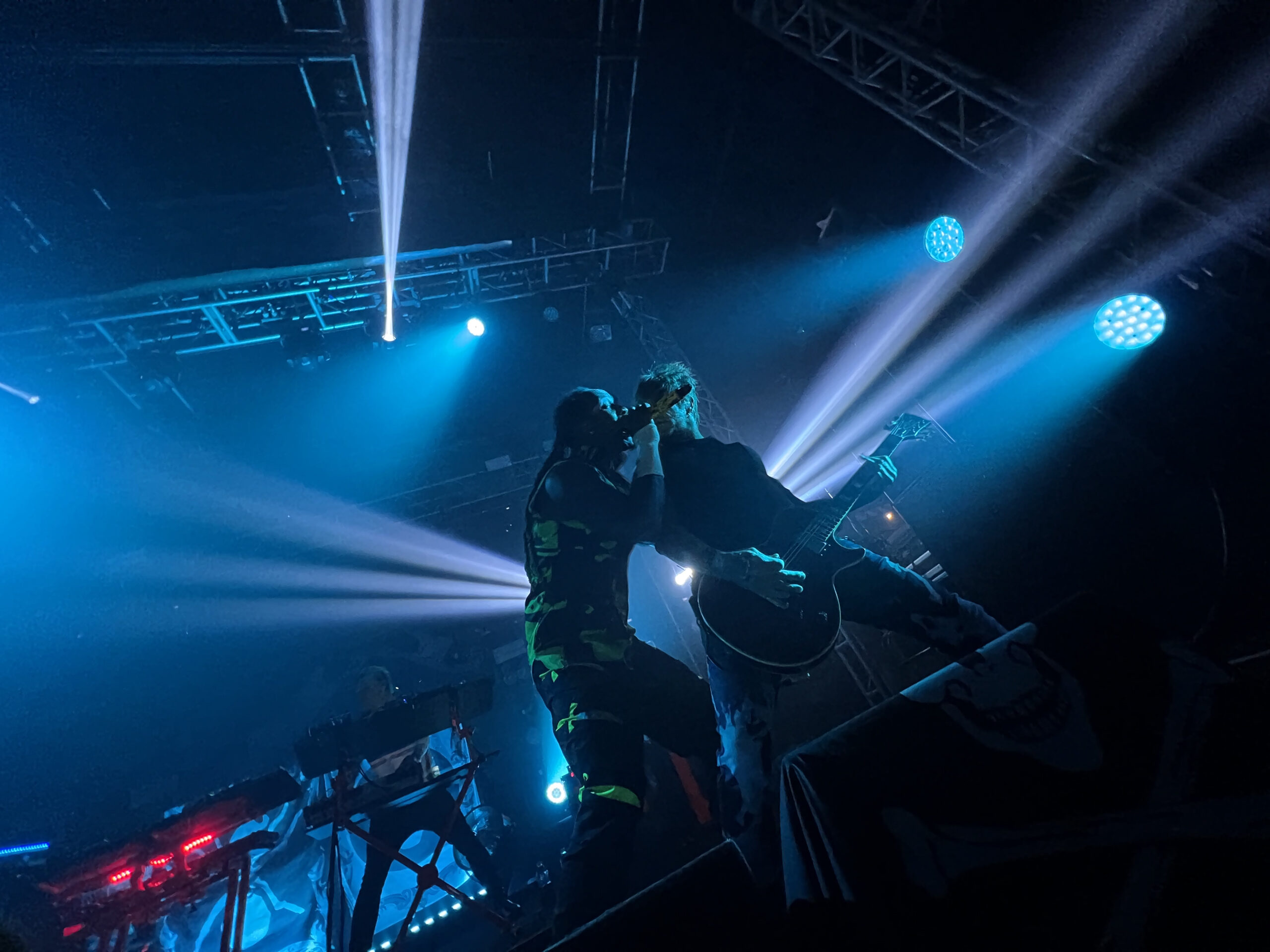 Nods to the much missed Flint were ever present throughout the set, including an incredible laser mural projected on the back wall of the venue just as they started Firestarter, a fitting tribute to the man who went from dancer to front man and the ultimate face of the entire electro dance movement and rave culture through the 90's, as recognisable as a Gallagher brother, Keith was the epitome of everything this music is meant to and does stand for: freedom of expression.
Rob Holliday is playing his trusty Laney IRT120H heads, with custom finishes, matched with Laney GS412IS and GS412IA cabinets. He plays ESP guitars and Fender basses to help create that classic punk-rock punchy sound you know and love from live The Prodigy music.