Tom Dalgety – The man behind the sounds you love on your favourite records…
Music producer Tom Dalgety's studio speaks for itself, as do the achievements dotted around the walls. Psalm Studios in Wiltshire is a chapel converted from hymn singing to riff recording. From the platinum and gold discs for Royal Blood, Ghost, Rammstein and Pixies to the songwriter academy plaques presented to Tom for his work as a producer within the music industry that we all know and love.
Speaking with Tom, you quickly realise that his passion goes beyond the desk he controls his sounds from. The man loves his tone and he loves finding equipment that works for him, equipment that helps him push forward the progression of sound, and most importantly, amplifiers that allow him to get what he needs when he needs it.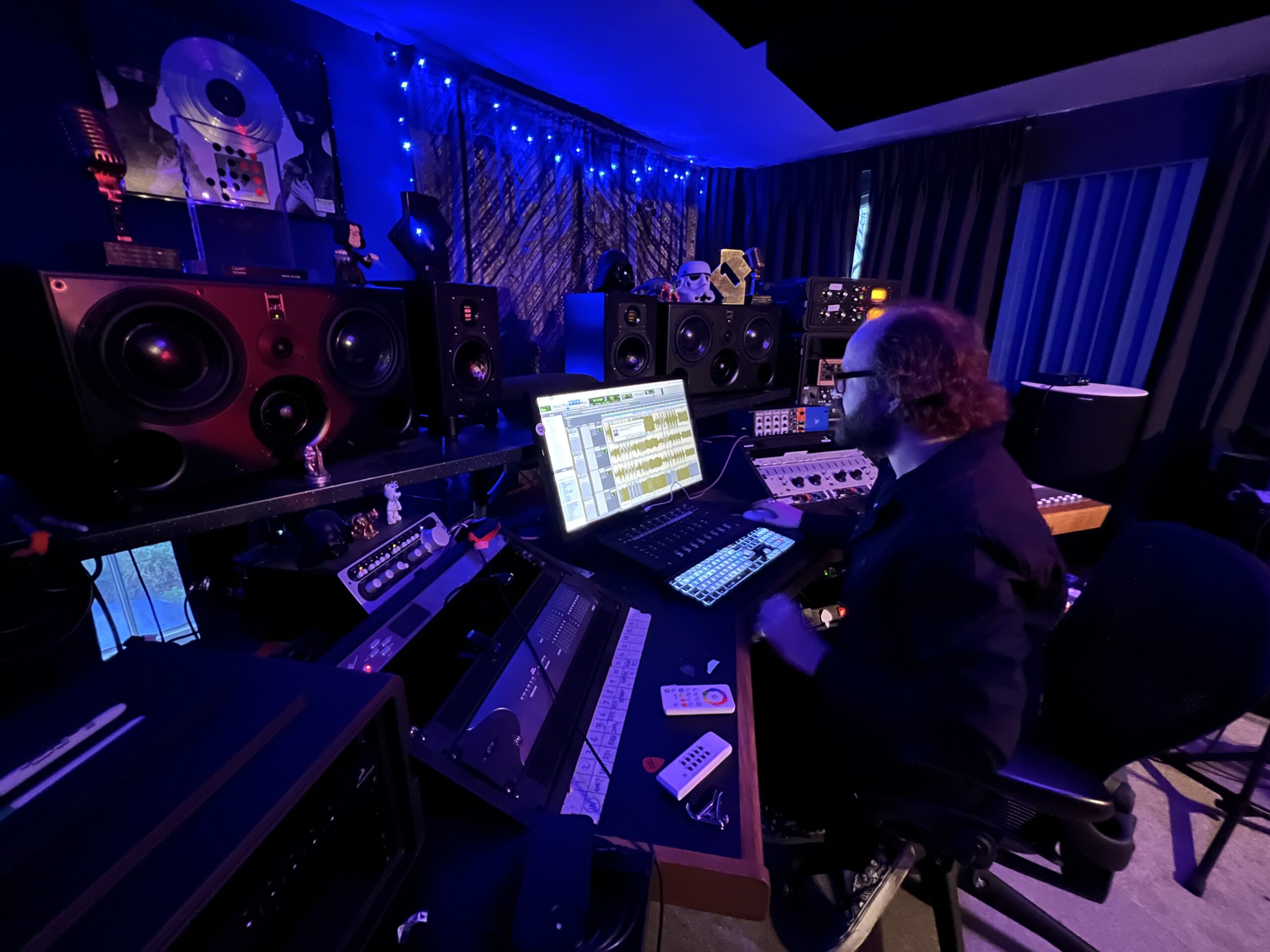 Tom Dalgety & A Love Of Vintage Laneys
Some of the amplifiers that strike the right chord with Tom come from many different decades, and his collection of vintage amps is now boosted by a new addition, a Laney LA30BL. However, this isn't the first Laney he has. In fact, his first foray into the land of Laney was back in the late 1990's with a TF300 1×12 combo. He knew he needed a Laney as soon as he saw the god of riffs played them too:
"I remember opening the sleeve of Black Sabbath Vol. 4 and saw that Iommi played Laney, I knew there and then that I needed to get a Laney, not that the TF300 was the 'Iommi' amp per se, but it certainly started my intrigue and love for Laney amplifiers"
Fast forward a few years and playing in bands himself was something that had taken a back seat as it was the love of creation and recording that really got his eyes widening, the idea that you could commit something to a recording that someone in years down the line may discover and love it just as Tom did with Black Sabbath Vol. 4 was a concept that really spoke to him.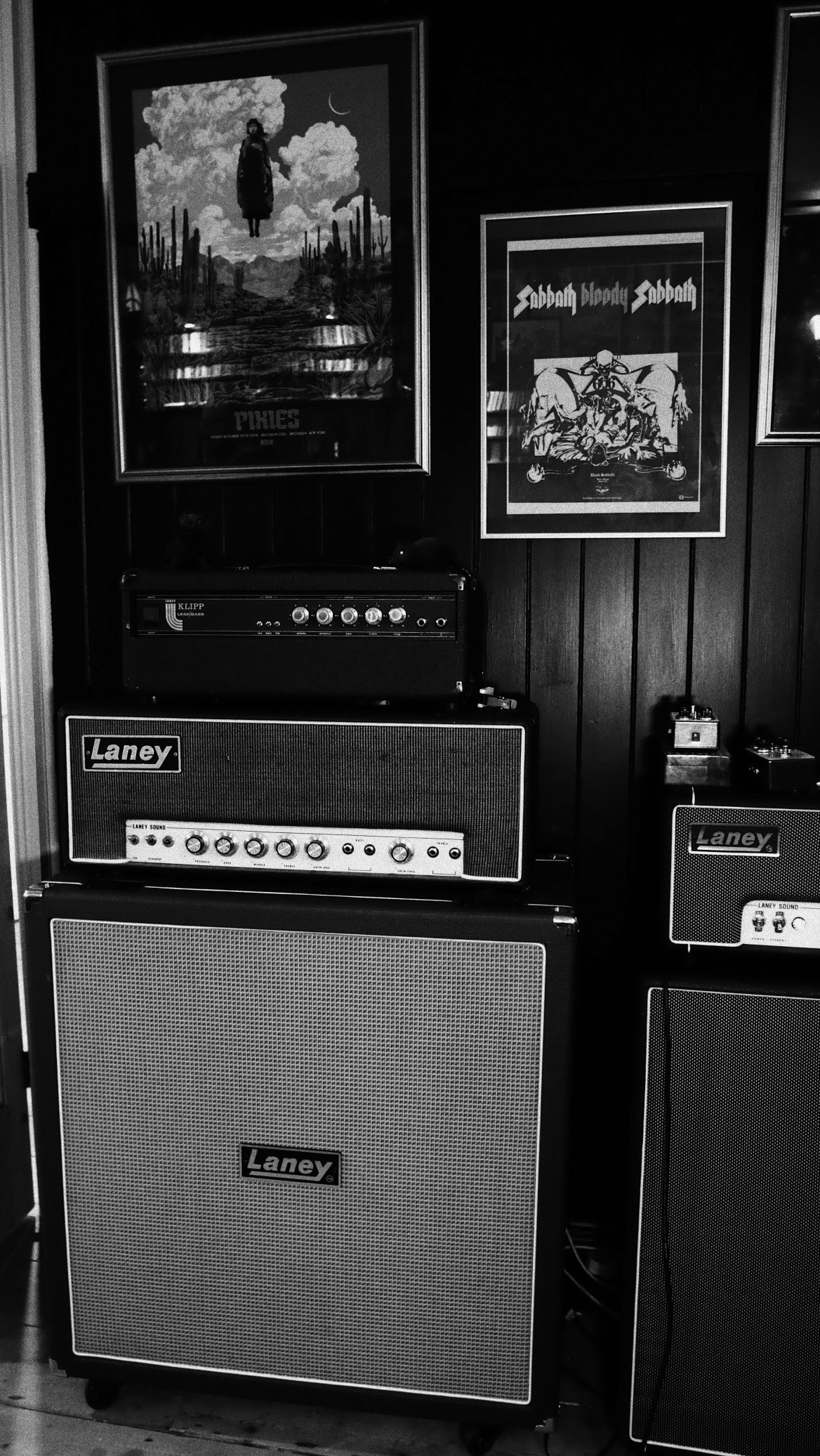 Finding 'The Laney Sound'
Tom wanted 'the Laney sound' and he knew the amp he wanted to get his hands on. So, he found himself searching the online markets for the illusive Laney Supergroup range of amps, eventually finding an all-original late 60's Laney LA60BL, the amp that Mr. Iommi himself used to record the aforementioned Black Sabbath album and in turn committed a sound and tone to halls of rock and roll history. But that wasn't it for Tom, his good friend Ace from Skunk Anansie knew of his Laney love and knew he had an amp that Tom needed to play.
It's a very strange anomaly, it's a Laney KLIPP, but not a KLIPP how you would recognise, a KLIPP that looked different and sounded different as Tom mentions:
"It looks different, not like any Klipp you'd have seen Slade Sabbath or Argent playing, it is smaller both in size and in wattage, it has two inputs that are not equal in a tone perspective, it literally sounds like there's a broken fuzz pedal that you can never bypass, and you never would want to, this thing is really quite unique"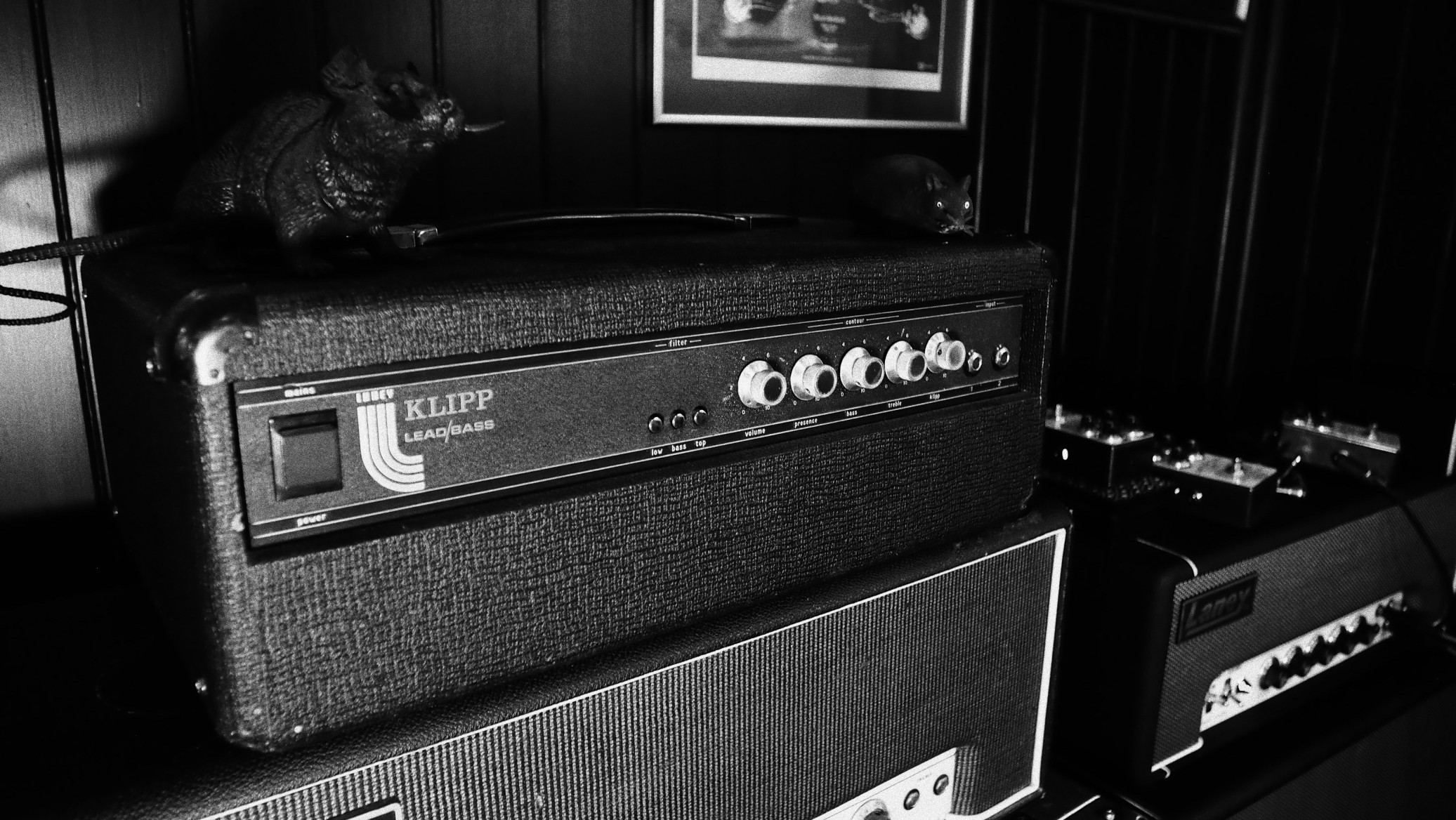 The New LA30BL
As cool as the Klipp and the LA60BL are, they are old amps, and with any old amp, you are never quite sure how fragile it is going to be each time you switch it on. Step forward the new LA30BL…
The LA30BL provides the sounds and tones you want from the 60 or Klipp, but you get reliability and a response you can rely on time and time again:
"The LA30BL does everything the Klipp or LA60BL can do, without melting your face. It's a bit more controllable and more sensible on the wattage-front. It sounds authentic and I've been using it with the Black Country Customs Monolith distortion pedal and it sounds really good!"
With the channel layout on the front panel of the LA30BL, it has the ability to jump channels if you wish. Tom was shocked how much he enjoyed the treble channel, though. Whereas to get that traditional Sabbath riff sound you would plug into the bass channel of the LA60BL, then boost the signal with some treble via a pedal, the treble channel on the LA30BL has the sound that any riff loving guitar player strives to achieve. It is sublime.
You can watch the full interview with Tom Dalgety and hear the sounds of his LA30BL over on Instagram and YouTube.